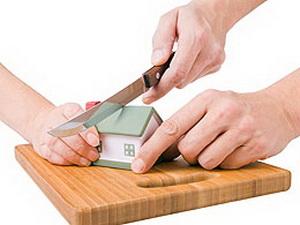 Whether you live in Collingwood Ontario or somewhere else, getting a divorce is one of the hardest things to go through. It is emotional, painful and can also be devastating financially. In order to get through a divorce you will need the support of friends and family, your own strength and also to take the necessary steps to protect yourself, your money and your assets.
Finances may not be what you want to think about during a divorce, but it is crucial that you consider your finances and get them organized. You need to know everything about the money you and your soon-to-be-former spouse spent, including car loans, payments, mortgages and bank accounts. Once you have gotten this organized and started filling in all these details there are two crucial steps that you need to take to become financially independent in the midst of a divorce.
Get rid of your joint accounts. Joint accounts created and maintained in Collingwood or anywhere can be tough to sort out because there may be arguments over what money belongs to whom, but you need to make sure that you take care of the joint accounts with your spouse and get all of your money into your own bank accounts. You will need this money to purchase or rent a new home and get started on your own.

Keep records. You need all the financial records you can get when it comes to loans, bank accounts and assets. These records will help protect you in case the divorce gets ugly or you need to provide proof of your financial situation when purchasing a new home or applying for a loan in your own name.
If you put together the details surrounding your finances with your spouse, separate them, and then keep records to protect yourself now and in the future, you will be more likely to come out of a divorce without financial scars and enjoy a new start in your new home in Collingwood.