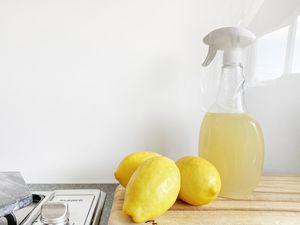 Spring is here! The snow is mostly gone, and the Sun is staying out for longer periods. The birds are chirping, and days are warmer for you to enjoy the fresh outdoor air. With Spring comes one annual tradition for most households: Spring cleaning.
Did you know that the tradition of Spring cleaning began in the early 1800s? Because heating and lighting relied on burning coal and oil-based lamps, the house would be covered in soot by the end of Winter. People would finally have the chance to clean away the soot when days were warmer in the Spring.
While you may not have soot to clean, Spring cleaning is a chance to reset your home after Winter. That way, you can feel comfortable and clean in your home for the warmer seasons. Try these tips to freshen up your home for Spring:
Clean One Room at a Time
It's very easy to become overwhelmed when doing your Spring cleaning. With multiple rooms and their own cleaning needs, you may find yourself juggling multiple tasks and not being as thorough in your cleaning. Break down your cleaning by room. That way, you can cover all details, from floor to ceiling, and make sure all nooks and crannies are cleaned.
Get Rid of Some Items
Do you find your wardrobe overstocked with items from many years ago that you no longer wear? Or, you may find your kitchen cupboards full of container lids without the bases. There's also nothing more annoying than needing a pen, pulling one from the drawer, and finding that it doesn't work. Take this big clean as an opportunity to get rid of items that no longer serve you.
Prepare Your House for Warmer Days
Now that days are warmer and sunnier, it's time to take out that patio furniture, clean the barbecue, and work on your landscaping. Include yard maintenance and clean your house exterior, including widows and the siding, brick, etc., so it looks fresh for Spring.
Open Your Windows While Cleaning
If you're working with many cleaning products, keep your windows open so there's fresh air flowing throughout your house. This will also help alleviate some of the dust and refill your home with some good ol' pure oxygen.
Contact an Expert Real Estate Agent for More Tips
When it comes to your property upkeep, Christine Smith can offer the best insights so you elevate your home value. If you sell in the future, it will be a hit on the market for being clean, decluttered, and well-maintained. Contact Christine Smith to secure your Collingwood real estate success.