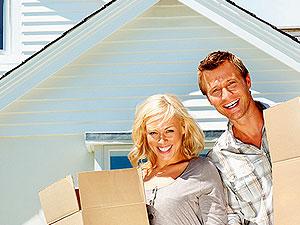 While many people may dream about actually owning a home, taking the first steps towards making this a reality can still feel overwhelming. A number of First Time Home Buyers can feel daunted by the process, although understanding how this investment can be used to benefit growth and quality of life can ease the decision making. Searching for Collingwood homes for sale can be incredibly exciting as it is an action that indicates that new directions are being explored.
Narrowing down your choices for the perfect dream home
Along with the legal observations of a property sale, first time home buying can also generate stress because it requires that people make a decision that is likely to stay stable for several decades if not the rest of one's life. This can tend to cause anxiety in Home Buyers who may have a sense of what they are looking when searching for a property, but do not have a full vision of the perfect dream home. It can be important for New Home Buyers to realize that the Collingwood real estate market is constantly changing, and while the ideal house may not be listed today, it could well be for sale the next day.
This is one reason that working with a Collingwood REALTOR® is the perfect choice for any First Time Home Buyer who is looking to buy real estate in the Collingwood area. Having an agent as a resource allows people to make use of extensive knowledge of real estate, but also gives individuals access to new Collingwood homes and condos as they become available. When this aspect is combined with the fact that agents can also aid in streamlining searches or suggesting different homes based on the buyer's need, then this part of first time buying can become considerably less harrowing.
Getting financing for your first home
Another major concern that many First Time Home Buyers also have is the cost of investing in a new home. Although refinancing can be a valid option over the course of living in the house, most potential homebuyers do prefer to make a long term choice about the type of loan they will need. This often means that Home Buyers have also been keeping a savings account for the purposes of purchasing a home, and this can change the approach to first time buying to become overly budget oriented.
Many potential Home Buyers do find that while savings can be a good guideline for the price range, a number of mortgage options can allow them to afford more home than they had initially thought and this can further open up the choices for a suitable first home, and can also allow people to take the next step towards buying into a Collingwood lifestyle with greater ease.