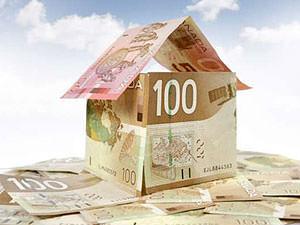 Investors looking to buy Real estate in Collingwood have taking advantage of the great prices in this local market for many years now. After the last recession, many homes went up for sale, and there have been many amazing deals at rock bottom prices! Although lately, prices have been rising, there are still inexpensive properties on the market. Many investors have taken advantage of the situation, purchased homes, fixed them up, and then rented them out to skiers, thereby becoming landlords. This can indeed be a great way to accumulate wealth!
Purchasing Fixer-Uppers
If you have an interest in buying fixer-uppers, it would be absolutely necessary to do some research before making a purchase. You would need to know how much homes are being sold for in the areas you want to purchase from. If you carried out some market research, you would be able to ascertain how much existing homes, which are in great shape are sold for and make a comparison with homes that are in poor shape within the same area. This would be necessary, so that you can make calculations and know if you would turn a profit after remodeling. It would help if you looked at different homes and compared values and prices before you finally decide on what home to buy.
Your Collingwood REALTOR®
It is highly advisable to work with local Collingwood real estate agents if you plan on searching for real estate. Your agent would have access to the MLS® (Multiple Listing Service), which makes the search a whole lot easier. Although several websites list Collingwood real estate for sale, the information is usually outdated. When houses are up for sale, professional real estate agents are the first ones to know about them. If you wait for these properties to be listed on public sites on the internet, you would most likely lose your opportunity to snag them before another investor gets to them.
What to Look for In Real Estate Properties
In the world of real estate, always remember that the number one rule is: Location, Location, Location! You may be able to change the way a house looks and its functions, but you can't change where it is built. Therefore, do your research about rents in the different neighborhoods, as well as important information like crime rates, socioeconomic brackets for the residents and vacancy rates. Certainly, you would want a safe place, with few vacancies, so that it wouldn't be difficult to find tenants. You also need to employ the services of a contractor and have them give you an estimate of how much it would cost to carry out the needed repairs. Factoring the makeover costs into the bottom line of the property would give you a better idea on whether the investment is a good one or not.So, if you're interested in investing in Collingwood homes and becoming a landlord, it would be necessary to do your research first. Compare values in the different neighborhoods you are considering. Check out information like crime rates, vacancy rates, and the current rental rates so that you can know how much to charge. Also, having a professional Collingwood real estate agent helping you, is a plausible idea.