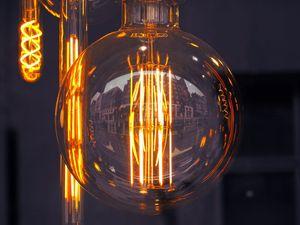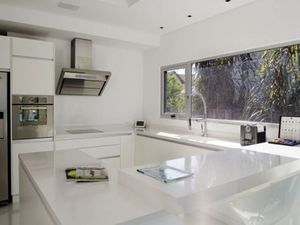 Take your Kitchen to the Next Level: 5 Budget-Friendly Decorating Projects
When it comes to selling your home, in many cases, you aren't selling the house, you are selling the kitchen. The main hub of many households, this is where dinner is enjoyed, homework is done, and many memories are made. It is also the space, in several instances, that will be the thing that grabs your buyer's attention and wins them over to sign the deal. Maximize your chances of selling your house by undertaking these simple budget-friendly projects to improve your kitchen, making it the destination room in your newly listed home.
Change your hardware
The handles and pulls on cabinetry in the kitchen, if done well, can really be an eye-catching improvement. Swap out your boring hardware selection and choose options that bring an accent to the space. For example, on white cabinetry, brass or copper look fantastic, while darker cabinets can be highlighted with brushed silver or in choosing hardware that is larger in size. You could also opt for single accent knobs, choosing a pattern or a precious rock or stone such as quartz to use on selected drawers and cupboards.
Install some shelves
Take a blank wall space and turn it into an open shelving unit; add character by choosing unique brackets and even using aged boards for the shelves. This becomes a great place to put items that do well being on display, such as nice pottery dishes, jars of colourful ingredients, or fancy glasses, and you can even add some baskets to the shelves to add further character and appeal. This will be inspiring for your future owners to see what they could potentially do with the space themselves.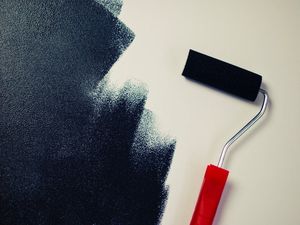 Paint an accent wall
If your kitchen is all one boring white colour, painting one wall in an eye-catching accent colour can be a great addition to your kitchen. Choose a colour that will complement the current cabinetry, flooring and hardware, but that will still stand out enough that it will become a focal point of the room.
Add a backsplash
Another great way to add colour and accent to your kitchen, if you don't already have one, add a backsplash over your sink or stove. Not only is it very functional, but it can instantly take a kitchen from dreary and drab to magazine worthy. Just be careful in the tile selection, and take some time to consider all the options: colour, size, pattern and tiling layout arrangement.
Look up
Lighting is a key element of any room, and this is especially true of the kitchen. Not just meant to offer light though, light fixtures can very much be the star of the show in the kitchen. Play around with light fixture selections, eliminating old-fashioned track lighting for something more sophisticated and characteristic. Or simply change the bulb, or shade on the light fixture. Any of these options will give more appeal to the room, both when the viewer looks up and looks around!
While you may be moving out, before you put your house on the market, take some time to turn your kitchen into something you don't want to leave behind. These simple projects should do the trick, and then you can contact Christine to get your house on the market.