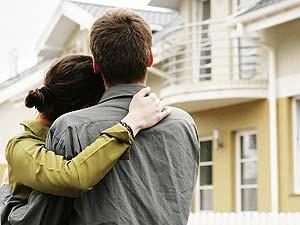 For buyers roaming the real estate market, it's easy to see why a townhouse might stand out favourably. After all, this residential configuration offers the best of both condominium and standalone residence living. As is the case with all real estate investments, a townhouse is only viable if it fits the owner's needs. For those considering the investment, here are some clear perks of townhouse living.
Big Savings
While townhouses located in prime metropolitan sectors are likely to rival or exceed the cost of a mid-sized suburban home, the average townhouse is considerably more affordable than a single family dwelling.
Easy Maintenance
When living in a standalone residence, it's up to the homeowner to ensure that the property's maintenance requirements are taken care of. However, when living in a townhouse that falls under a HOA (home ownership association), you need only occupy yourself with maintaining the home's interior. Maintenance of common areas, as well as landscaping and garbage pick-up, will be provided by the HOA.
Amenities
Depending on the property in question, living in a townhouse can afford the owner with attractive amenities, such as a private park, pool, courtyard, and basketball court. Of course, the maintenance for these areas will be accounted for by the property's HOA. Multi-family homes available in the Blue Mountains also offer proximity to the beautiful surrounding waters and the ski hill, so you'll be covering your summer and winter activities at once!
Security
Despite the conveniences of living in a standalone home, being separated from neighbors presents an added safety risk that is definitely worth factoring. Owners of townhouses feel comforted knowing that their neighbors are there to keep their eyes and ears out for anything suspicious.
Privacy
When it comes to shared housing, townhouses offer a considerable amount more privacy than condominiums. In addition to having more living space afforded to them, owners of townhouses can also enjoy private outdoor areas shared only by fellow residents.
Freedom to Renovate
Condominiums tend to impose considerable restrictions on owners' rights to renovate their living space. While townhouse living does not imply the same freedom to renovate as a standalone home, they certainly tend to give owners more options than condominiums.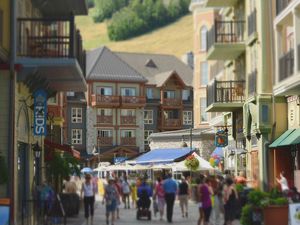 Income Potential
Savvy homeowners have a lot to gain from mindfully investing in a townhouse. Forcing a property's appreciation, for instance, allows homeowners some control over the home's value by reducing operation costs. In terms of rental potential, townhouses are growing in demand compared to single family dwellings. If you're thinking of investing in a Blue Mountain townhouse, note that there are a number of beautiful properties available in the village, and they're likely to attract tourist attention.
From finding the right listing to ironing out the specifics to finally closing the deal, I'm always available to help guide you to the right townhouse.