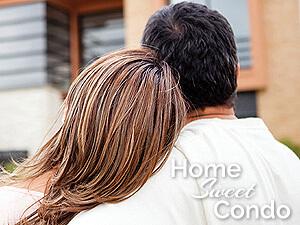 With detached home prices going up there are so many great reasons why you should consider moving to Collingwood to buy a condo. Low-maintenance, downtown living, affordable pricing, and amenities are just a few of the reasons that many buyers have turned to the Collingwood waterfront condominium lifestyle. But with so many different types of condos on the real estate market, how do you know which one is right for you?
Follow my Collingwood real estate condo guide to buying to help you find exactly what you are looking for.
1. Find a REALTOR® like myself that specializes in Collingwood condos — we are free to you and will show you the best places for your price range and lifestyle.
2. Get pre-approved for your mortgage — it is important to know exactly how much money you can spend including condo fees and taxes.
3. Determine your needs and wants depending on your lifestyle — for example, low rise condos are usually in smaller quieter buildings but generally do not offer amenities such as gym facilities or party rooms.
4. Try to buy the largest suite that you can afford — studios and one-bedroom units are generally more difficult to re-sell.
5. Choose a unit with a good view — avoid views of the parking garage entrance and garbage pick-up areas.
6. Try to avoid a unit that is beside an elevator.
7. Go for the extras. Get a parking space even if you do not have a car — you can rent the parking space out and it will help with re-sale value later. Also, purchase the storage space.
8. Understand exactly what the condo maintenance fees are and what they do and do not include.
9. Review the condo rules — some condo buildings will not allow pets or pets over a certain size. Some allow BBQ's on the balcony, while others do not. Read and review all the rules before you decide to put an offer in.
10. Find out if the condo building is mostly owner occupied or has mostly tenants — an owner occupied building is preferable.
11. Like all re-sale properties, you want to make sure that if the appliances are included, they are in good working order.
12. Make sure to take measurements — bring a tape measure with you and do room measurements. Make sure your furniture will fit.
13. Review the Status Certificate — all condo boards have Status Certificates. Make sure your lawyer reviews this as part of your agreement.
Whether you are a first time home-buyer or a retiree looking to downsize, purchasing a Waterfront condo in Collingwood is a great place to start as long as you choose the right one for you and your lifestyle. Your Collingwood REALTOR® can help make the difference between finding the wrong condo and finding the right one. Rely on your REALTORS® advice and you cannot go wrong!
Collingwood Waterfront Real Estate Condos
If you have dreamt of owning waterfront real estate and purchasing a condo is the right direction for you — than buying in Collingwood is the perfect solution as we have several of the most affordable condominium communities to select from. Here are a few to get you started.
There is something here in Collingwood for everyone to call your next home — Home Sweet Condo!