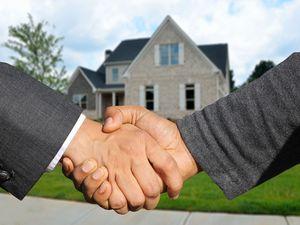 When searching for an expert to help with buying or selling a home, you may come across titles such as a real estate agent and real estate broker. While both professionals have the licensing to help you buy and sell homes, there is a difference between the two jobs. Let's take a closer look at the two professions.
Real Estate Agent
A real estate agent is an individual who can buy and sell homes. They must take a specific real estate course and pass an exam to receive their licensing. Unfortunately, a real estate agent cannot just start off on their own and begin buying and selling homes for clients. A real estate agent must work for a real estate broker. Also, a real estate agent is typically paid through a commission.
Real Estate Broker
A real estate broker has more freedom than a real estate agent. This individual can work on his or her own or they can hire a team of real estate agents to work for them. Often, you will find that brokers are more experienced and have received more training and education than real estate agents, but this is not always the case. However, brokers do have to take a much longer and more extensive real estate exam than agents.
Brokers receive a commission once a sale is complete. Depending on how their brokerage is set up and current regulations, they may receive a small percentage of the sale from their team of agents who work for them.
Associates, Assistants, Etc.
As you search for a professional to help with your real estate transaction, you may come across terms such as a broker's assistant, real estate associate, etc. Often, these are just titles to help set individuals apart and make them more appealing to clients. In many cases, there are no real differences between these various titles.
Be aware that there are licensing laws for brokers, agents, etc. These laws will vary depending on your location. Some laws can also outline the responsibilities that brokers have to their clients, etc.
If you are interested in buying or selling your home, or you have more questions about the differences between agents and brokers, give real estate agent Christine Smith. She can be your greatest resource as you buy or sell a home in the Collingwood area.