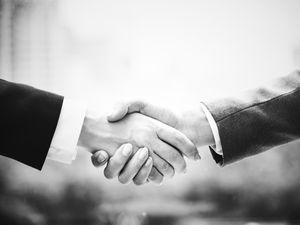 Whether you are buying or selling a home in Collingwood, you want to receive the best deal possible. You don't want to pay more than necessary and you don't want to accept a low offer either. To help you receive the deal that you desire, you need to negotiate. However, this is easier said than done. To help you throughout this critical step, here are a few things you need to remember.
1. Understand the Market
No matter if you are the buyer or seller, you need to understand the local real estate market. This will help you determine just how much wiggle room you have to negotiate. To understand this, you will need to do your research. Determine if it is a buyer's or seller's market. Also, take a look at the current inventory and how long homes are remaining on the market.
2. Don't Just Focus on the Sales Price
Unfortunately, many individuals get caught up in the overall sales price of the home. Many sellers look directly at the offer price while buyers make low offers, hoping to save some money. Unfortunately, by looking only at the sales price, you miss valuable opportunities. For example, you may negotiate for the other party to pay certain closing costs, saving you thousands of dollars. Or, you may request they make certain updates and repairs to the home, saving you time, energy, and money.
3. Don't Be Afraid to Walk Away
It is important to remember that your house is one of your greatest investments. This means that you must remain firm and you do not accept a deal just because it is the only one that comes your way. Do not be afraid to walk away from a deal if it is not in your best interest. A real estate agent can help you determine when it is the right time to walk away and when you should keep negotiating.
4. Work with a Real Estate Agent
One of the most important things you can do during the negotiation process is to work with a real estate agent. This expert has the experience and training to help you receive the best deal possible. He or she can help you avoid rookie mistakes that can cost you money. They can also answer all of the questions that may arise during this stage.
No matter if you are in the market to buy or sell a home in Collingwood, contact real estate agent Christine Smith. She can help you throughout this process and ensure you receive the deal that you deserve.