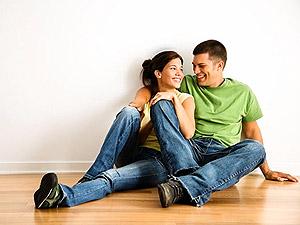 Buying a home can be a really exciting endeavor. You will finally be able to have your own space that you can live and call your own home. Before you begin looking at homes for sale in Collingwood and Thornbury or homes across Southern Georgian Bay, it is important that you are prepared for the overall process. Being a first-time home buyer can also easily become an overwhelming experience. With so much of your hard earned money at stake and a huge mortgage that you will have to work to pay off in the coming years, you need to know about the mistakes to avoid and what you can expect when buying that first home.
Here are the best tips to follow for all first-time home buyers
Know what you desire
The biggest thing that you need to determine right away is what you want in a house. This is something that you need to decide on as soon as possible. You can make the first-time home buying process so much more manageable if you can get a clearer picture on what you want in a house. Buying a home is a purchasing experience unlike any other that you have gone through in the past. The process of buying a home is stressful, because this is one of the biggest purchases that you will make over the course of a lifetime. You need to write down all the things that you want in your first home. This will help you to stay focused when you have to choose between different properties. Being more prepared allows you to have a much smoother experience when you are buying your first home.
Do your homework
One of the best ways to be prepared is by doing the research that is required. This means that if you want to be a successful first-time home buyer, you need to be informed. This is the only way to make sure that you are getting the most value and obtaining a property that will work for you and your growing family long term. It is easier now than ever before to do the research on your own. With the use of technology, you have so much information right at your fingertips. This means that you can get started by going online and finding which Southern Georgian Bay neighbourhood (Collingwood, Thornbury or Meaford) is best for you and gets put on top of your list. You will be able to focus on the top neighborhoods that you wish to buy a home in and can compare prices between each location. You will have more leverage when you are trying to negotiate if you know what other homes within these areas are selling for. This means that knowledge is power and you need to spend the time learning before you really get serious about buying your first home.
Prepare to get a Mortgage
Qualifying for a mortgage is no longer an easy task. This means that first-time homebuyers are always urged to talk with the bank or a mortgage broker in advance. Before you actually start looking at homes for sale that you want to buy, you need to go to your bank or a mortgage broker and find out what type of mortgage you can qualify for. This means that getting pre-approved for a mortgage loan really is the first step in the home buying process. This will enable you to know what type of home you can actually afford and will narrow down your options.
Budgeting costs of home ownership
Being a new home owner can bring you a whole new set of expenses, which including property taxes, insurance costs, regular house maintenance and emergency funds for  repairs. When you are searching homes for sale and determining a monthly budget – do not forget to factor in these extra monthly costs.
Benefits of becoming a first-time home buyer
If you are ready and have determined that buying your first house is the right decision for you and your growing family – then you are ready for the excitement and benefits of what home ownership can provide.
Pride of ownership and achievement.

Homes appreciate over time making your purchase become an investment.

Gives you stability and security.

Gives you creative control through home renovations.

Paying a monthly mortgage helps you build equity.
Contact Christine Smith at (705) 888-0201 as she would like to help make these five benefits become your reality.