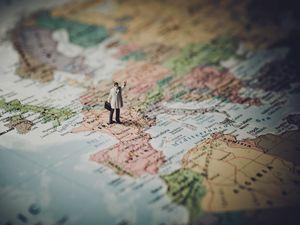 Whether you are looking for a vacation home or are being transferred for work in a few short weeks, you may need to begin your house hunting adventures far away. While this may not seem ideal, it isn't impossible and you can still find the perfect home. Here are a few tips for buying a home in Collingwood when you live far away.
1. Find a Qualified Real Estate Agent
The best thing you can do is find a qualified and experienced real estate agent. This individual has your best interest in mind and will help you find a home with many of the features you desire and in a location that is best for you, your family, and your current lifestyle.
As you look for the best real estate agent in Collingwood, consider a professional with excellent communication skills. You want someone who will continually keep you up-to-date with the market, new listings, potential problems with the property, etc. However, keep in mind that it is also crucial that you also communicate well so your agent knows exactly what you need and what to look for while you are away.
2. Do Your Own Research
Take the time to do your own research on the area and the current market. Learn about the various neighbourhoods, the real estate market, the current inventory, etc. You may also want to learn where many amenities may be such as schools, offices, tourist attractions, etc. The more you know about the area and the market, the more confident you will feel in your decision.
3. Use Technology
Just because you are located hundreds of miles away, it doesn't mean that you can't get a full experience of the home and the surrounding areas. You can use various technologies such as video chat, virtual video tours, drone footage, etc., to get a full view of the home without stepping a foot inside.
4. Be Flexible
When you purchase a home long distance, you need to be flexible. It may take longer to receive responses to many of your questions and you need ample time to conduct research. While you may have a tight time frame, make sure you are still taking the time to make wise decisions. This will help you feel more confident and be more satisfied with your final decision.
If you wish to purchase a home in Collingwood but distance is an issue, give real estate agent Christine Smith a call. She can help you every step of the way to ensure you find a property that you love and are proud to call home.