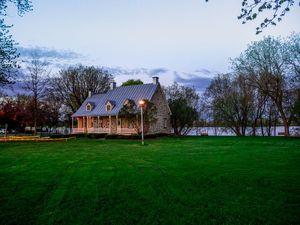 After committing years to rent places to live, you may have decided that now is the time to buy for the first time. You may be itching to begin the house hunt by viewing the incredible selection of Collingwood real estate properties. While looking for your first home is a thrill, you will have to remain logical and realistic to find the perfect affordable home that suits your needs.
Here are some tips to follow as a first-time homebuyer on the Collingwood real estate market:
Line Up Your Finances
You won't want to begin house hunting until you know you can afford a home. Ideally, you will want to have enough savings to help you find a home within your budget—one that has pleasing qualities that will meet at least a handful of your expectations.
To begin, focus on paying off your existing debts. That way, you can afford a mortgage, additional closing costs, and the upkeep costs that will come with owning a home. Several tricks will help you financially plan and save so you can submit an offer for the home you want in no time.
Consider Multiple Mortgage Lenders Before Choosing One
Rather than settling for the first mortgage lender you meet, you will want to review your options. Look for the best arrangement that suits your financial situation. If you obtain a mortgage pre-approval letter, the property seller may be more likely to accept your offer in a competitive market. It demonstrates that you already have an arrangement with your lender, making you a legitimate buyer.
Look Beyond the House
You may have found your dream house and want to act impulsively so it can be yours. But it's important to look at the house's surroundings, like its neighbourhood and location. Before investing, you need to consider what it will be like to live in the neighbourhood. Is it noisy? Is it family-friendly?
By looking at the neighbourhood and considering competitors on the market, you may find an opportunity to negotiate the property's listing price to make it more affordable for you.
Let an Expert Collingwood Real Estate Agent Help
With the guidance of a Collingwood real estate agent, like Christine Smith, you can find the perfect Collingwood real estate property for you. She understands the market and will make sure you get a fair deal and quality in your first Collingwood property. Contact her today to begin your first home buying process.