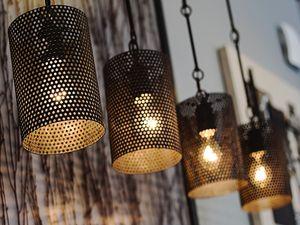 Choosing a light fixture for your home may be an afterthought, but it shouldn't be. The right light fixture can become a statement piece in a room. It can brighten up a space and make an immediate impression. Here are a few tips to help you choose the right light fixtures for your home.
1. Consider the Room
Knowing the room where you will place the light fixture is crucial. You want to choose a product that not only provides ample lighting for the tasks you will complete in the space but that also matches the look and atmosphere you want to create. For example, in your front entryway, you may want a fancy chandelier or a stunning pendant light but in your bathroom, you want something more functional and simple.
2. Determine the Right Size of Fixture that You Need
The size of the light fixture is just as important as the design of the product. You want to ensure you choose a product that is the appropriate size of the space. For example, if you have high, vaulted ceilings in a living room, you will want a large light fixture. But, if you are looking for lights to hang above your kitchen island, two or three small pendant lights may do the trick.
3. Measure the Amount of Lighting You Need
As you consider the right light fixture for your room, you want to think about how much light it provides. Not all light fixtures are the same and in areas such as bathrooms and kitchens where you need much light, you want to ensure you focus your attention on purchasing a fixture that gives off ample light, rather than one that just looks great.
One way to measure the amount of light you need in a room is to multiply the width of the room by its length. Then, take that number and measure it by 1.5. This is the total wattage you need. You can then divide that number by 60 to determine how many 60-watt light bulbs you need in the room.
For example, if you have a room that is 12 x 15 square feet, your equation would look like this:
12 x 15 x 1.5 = 270 minimum wattage
270/60 = 4.5
This means you would want at least five, 60 watt light bulbs in the room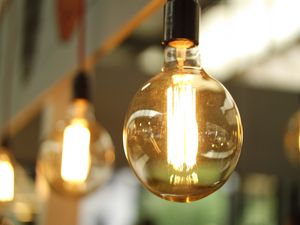 When choosing the right light fixture for your home, you want to do more than just choose the most aesthetically-appealing. Keep the above tips in mind to create a beautiful, well-lit space. For more design tips and staging advice for your Collingwood home, visit my blog.