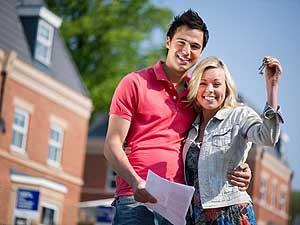 Collingwood and Blue Mountains has an amazing array of homes for sale and many of them will be bought by first time home-buyers. Having a real estate agent that understands just how scary it is to be buying your first time home can make a big difference. Christine Smith is a REALTOR® who specializes in first time home buyers and works hard to help them understand the entire process. Since this purchase will most likely be one of the biggest in your life it's important to have someone who understands how to walk you through everything.
How Much Can You Afford?
If your credit score is good and with that out of the way, your real estate agent will help you assess what you can afford based on a number of different factors and your income. A rule of thumb can be 30% of your gross income should be what you can afford to pay out on a mortgage each month. This should also include home insurance and property taxes. If you are looking at a home with a basement apartment and you need that money to help make a mortgage payment, make sure it's a legal one. Knowing that you qualify for a mortgage and being able to easily make the payments each month will take a lot of stress out of the buying process.
What's Important to You in buying a Collingwood Home?
Talk with your agent about things you want to have in your new home. For some the neighborhood is important or it could be the location of schools and shopping. Do you want a long commute or do you prefer to be close to where you work? A REALTOR® will take you around different neighbourhoods and discuss the pros and cons with you. Ask about new developments that are being planned and if you'll be close to them. Many people do not want large trucks and dust to be part of their lives for six months to a year. You can also check this out at City Hall and by doing some research on the internet.
Home Inspections
Normally your real estate agent will recommend someone, but you should also ask for referrals from friends and family. You can even go so far as to call previous buyers to ask their opinion of their home inspector. You may also want to consider having the home inspected for mold, electrical problems and drainage systems. Since you're planning the biggest purchase of your life, make sure everything that can be inspected is inspected.
Warranty Protection
As a new homeowner you should consider buying warranty protection for when the sale is completed. This can protect your home electrical, heating, air conditioning, appliances and plumbing systems. Discuss this with your agent to understand if this is something you should consider.
Last, have an agent you can trust to help you through the whole process and will not be annoyed by any questions you may have. You have the right to ask all the questions you need to in order to understand each step of this process.