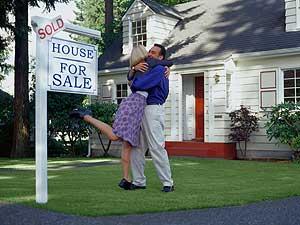 Once you have found your dream home in Collingwood, it is now time to place an offer on the property. This process is much more involved than stating a price you are willing to pay for the home. There are many factors to consider to help your offer be accepted and to ensure you are the winning bid.
Here are a few things you must know when making an offer on a house in Collingwood.
Start With Your Price
When drafting your offer, the best place to start is with the price you are willing to pay for the home. You want to take into consideration several aspects of the sale including the asking price, the current real estate market, the condition of the house, if there are other offers, etc. To help you with this process, always work with your real estate agent. This individual can help you create a strategy that will make your offer appealing to buyers, realistic, and best for the current situation.
Consider the Contingencies
Contingencies are a list of items that must happen or the deal is canceled without any serious consequences. Common contingencies include:
You must sell your current home before closing on the property.

Home inspections and appraisals must come out clean.

COVID-19 related issues.

You cannot close until a certain date.

The seller must pay all closing costs.
You must be careful with your contingencies as too many or certain items could turn away sellers and make them choose other buyers. Your agent is the best resource to help you make these tough decisions.
Put Down a Deposit
During this stage of the process, you will be asked to put down a deposit on the home. This shows sellers that you are a serious buyer. The money you provide for a deposit will go directly to your down payment during the closing process. You will need to provide this money when signing the offer on the house.
Be Prepared to Negotiate
While you may spend a lot of time drafting a great offer, be prepared for the sellers to negotiate with you. While this can be a frustrating process, keep the end goal in mind. Also, work closely with your real estate agent for advice and recommendations throughout this entire process.
If you are in the market to purchase your dream home in Collingwood, give real estate agent Christine Smith a call. She can assist you throughout the entire buying process and can help you find a place that you are proud to call home.