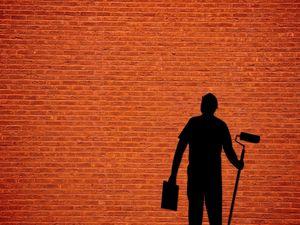 One task that many homeowners may need to include on their home improvement to-do list this spring is painting their house. Over time, paint can chip and crack, drastically decreasing your home's curb appeal. Low-quality paint can also fade due to the harshness of UV rays. If you are considering painting your home's exterior, here are a few expert tips to help you do it right.
Choose Your Paint Wisely
Don't just choose any gallon of paint for the exterior of your home. You want to make sure you are choosing a high-quality product. The best products are designed for the outdoors. The paint can withstand the harsh outdoor elements and last for years to come.
When purchasing your paint, buy from a local paint store. You can have a professional help you choose the right type of paint for your home and the best supplies to use.
Do the Prep Work
Many homeowners just want to get the task done and they immediately begin painting. This will reduce the quality and appearance of the paint. You must take the time to complete some prep work. This includes washing the exterior of your home. To do this, get a pressure washer and spray all areas around your house where you plan to paint. You should also scrape off all loose paint and sand these areas. While this could be tedious work, it will ensure you have a smoother final result.
Watch Your Brush Strokes
If you want the paint job to look its best, you must pay attention to your brush strokes and painting techniques. For example, if you are painting a wooden area such as wood shutters, you want to paint with the grain of the wood. When painting large areas of the house, strive to keep all strokes in the same direction, and be consistent with your painting technique.
Hire a Pro
If you have little experience and a lot of painting to do, it may be in your best interest to hire a professional painter to complete the task for you. This expert will not only know the right type of paint to use but will have the equipment to make the job easy and fast. He or she can pay close attention to detail and has the experience to provide an astounding finishing product.
For more information on home improvement, the current Collingwood real estate market, and buying or selling a home in Collingwood, visit Christine Smith's real estate blog.