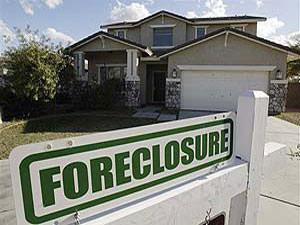 If you're in the market for a home, buying foreclosed real estate in Thornbury is a good way to save on your investment. In addition, buying foreclosed properties and flipping them is a good way to earn extra income. Flipping is the term used for the practice of buying foreclosed homes, fixing them up, then selling it for a nice profit.
If you decide to get involved in the foreclosure market and began buying up properties in Thornbury with the intent of making some quick cash. I say quickly but the term is relative since the real estate market in Thornbury can crawl along at a snail's pace at times. However, there are some things you can do to speed up the process, while maximizing profits. I've taken the liberty of listing a few of them below.
Know what you are getting into: Bear in mind that the property that you are purchasing does not come with a warranty. Therefore, take a careful inventory of the property so that'll you'll have a pretty good idea of how much repairs are going to cost, especially if you're planning on hiring a professional contractor. This should give you some idea of how much profit you can expect to make off of it or whether it is worth the investment.
Familiarize yourself with the Thornbury real estate market in that area: Determining the general market value of homes in Thornbury will go a long way in helping you decide how much money to borrow would be prudent. If the price of the property and the amount you expect to spend on repairs exceeds the amount you figure you can make off your investment, then buying the property might not be such a good idea.
What's the turnaround time for homes in Thornbury: You'll want to know this since you'll be borrowing money to purchase a foreclosed property. Depending upon the rate of the lone, it could very well exceed any profit you expected to make should it take too long to sell.
Use a Thornbury real estate agent to help you find the best deals: Oftentimes, your bank will have a list of reputable agents that they work with, so the bank you plan on borrowing from might be able to hook you up with an agent that will guide you through the foreclosed home buying process. And since real estate is their business, they'll be glad to help you find the best deals possible.
Get the mortgage approved first: Homes for sale in Thornbury are going quickly, so it is a good idea to take care of all the preliminary paperwork ahead of time. Talk to a Thornbury real estate agent as they will help make sure you don't get tangled up in all the red tape.