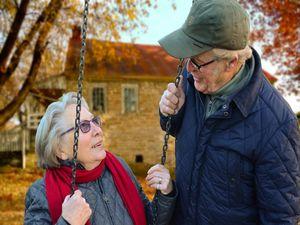 As you age, you need to carefully consider your current living environment. You may not realize it, but there are many features around your home that can increase your risk of injury, make mobility difficult, and affect your quality of life.
If you wish to reside in your Collingwood house for years to come, here are a few tips to help you age in place.
Focus on One Floor
Stairs can be a challenge to go up and down as you age. To keep you safe, you want to make sure all of your most-used rooms are located on the main floor such as the bedroom, kitchen, bathroom, and laundry room. You may need to make some modifications and complete various renovations to make this happen.
Install One Type of Flooring
Transitioning from one type of flooring to another can be a hazard. It can increase the risk of falls and can make moving items such as walkers and wheelchairs challenging. It is wise to consider one flooring type and install it now throughout the home. While carpet creates a comfortable and home-like feel, hardwood floors are durable, easy to care for, and simple to travel over on foot, wheelchair, scooter, etc.
Pay Attention to the Bathroom
The bathroom is dangerous for elderly individuals. There is an increased risk of falls and slips in this space. You will want to consider installing handrails near the toilet and the tub. You also should consider a walk-in shower or tub to avoid the need to step over anything.
Consider a New Home
In many situations, it may be ideal to downsize and move into a home that is a better fit for aging in place than your current property. During your house hunt, you can look for a space where maintenance is minimal, that is one floor, and that boasts open spaces to easily get a wheelchair, scooter, or other devices through easily.
A detached home is not your only option as you search for a property to age in place. A ground-level condo may be ideal as you will not have to worry about the landscaping or extensive home maintenance. If you want a little more space, a townhome may also provide what you need but be aware that many options will feature stairs.
If you are looking for the ideal place to call home for years to come, particularly in your elderly years, contact Collingwood real estate agent Christine Smith. She can help you find the perfect home that meets your specifications, is in the right location, and that fits within your budget. Contact her to learn more.