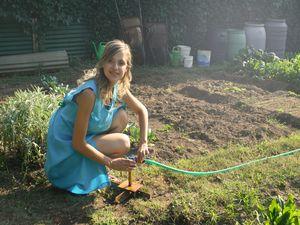 Spring is the time of year that many Collingwood homeowners can't wait to head outdoors and work on their flower beds. This is the perfect time to pull out your gardening equipment, and get your yard ready for the upcoming summer months. But, do you know what tasks you should focus on to enhance your home's curb appeal and spruce up your landscaping? Here are several tips to help you enjoy beautiful landscaping this spring.
1. Clean Out All Flower Beds
One of the best tasks to complete during the spring months is to clean out all of the flower beds around your Collingwood home. You want to remove all the dead leaves and other debris that may be cluttering up these areas. It is also important to start pulling weeds and give the flower beds a crisp, clean look. This will also help save you time when you are ready to plant your flowers in these areas.
2. Check Your Soil
Not all soil is the same. Some soil lacks the proper nutrients and minerals for your plants to thrive throughout the hottest part of summer. Spring is the perfect time to test your soil and determine its health. In many cases, a professional landscaping professional can conduct the testing for you and help you determine the proper steps to improve the soil and help your plants live and thrive.
3. Apply Mulch
If you want to reduce the time spent pulling weeds throughout the summer and you want to improve the overall look of your yard, you may consider laying down several inches of mulch throughout your flower beds. This is a type of material which makes it harder for weeds to emerge, helps retain moisture in the ground, and drastically improves the aesthetic appeal of your flower beds.
4. Get Your Gardening Equipment Ready
Your gardening and landscaping equipment requires much care and TLC. For example, when was the last time you sharpened your mower blades? Having sharp mower blades will not only make mowing your grass much easier, but it will prevent the mower from tearing the grass and will keep it healthier. You also want to ensure your gardening tools, such as your shears, are sharp as well. This will make your time spent in the garden easier and more enjoyable.
If you are considering selling your home, improving your home's landscaping and curb appeal should be tasks you must complete on your to-do list. If you have any questions about improving your home to impress potential buyers or you are ready to sell, contact Collingwood real estate agent Christine Smith today.