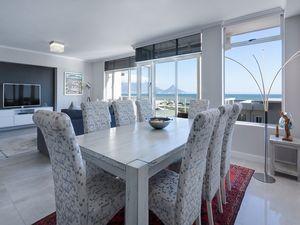 If you are selling your Collingwood home, you know that one of the greatest challenges you will face is keeping the house show-ready. A home showing can happen at a moment's notice and you need the house to be ready to make an instant impression on potential buyers. However, keeping your home in this state is no easy task.
Here are a few tips to help you keep your house clean between showings.
Keep a Laundry Basket Handy
When you are in a time crunch, grab your laundry basket. Walk around your house and pick up any items that may be lying around and may clutter your home. This could include toys, dishes, bills, etc., that you may have sitting on the floors, counters, furniture, etc. Once you have picked up all items, take the laundry basket with you as you leave the house. This is a simple and fast way to remove the clutter and help your house appear clean and tidy.
Clean Three Times a Day
Every morning, afternoon, and evening, spend just a few minutes cleaning your house. You will want to remove items from the floor, wash a load of dishes, straighten beds and towels, etc. While cleaning this many times throughout the day may seem like a lot, you will likely have little to clean and your house will stay in show-ready condition. Make sure to pay attention to areas such as mirrors, counters, and floors that can quickly become eyesores.
Hang Plastic Grocery Bags Around Your Home
If you have small wastebaskets around your home, stop using them once you place your property on the market. When filled with garbage, you will want to empty each basket before every showing, which can become time-consuming. Rather, hang plastic grocery bags around your home and use these items instead to discard all garbage. Then, as you walk around the house with your laundry basket, you can quickly throw the garbage in the basket and be on your way. Plus, this will help to keep odors at bay as well.
Light a Candle
You want to remove as many unpleasant odors as possible when selling your home. You may have unwanted odors due to food, pets, and more. To help you keep these odors away, light a candle or consider spraying air fresheners multiple times throughout the day.
With a little bit of extra work, your home can shine and be show-ready at all times. For more information on buying or selling in Collingwood, the current real estate market, and home improvement ideas, visit Collingwood real estate agent Christine Smith's blog.