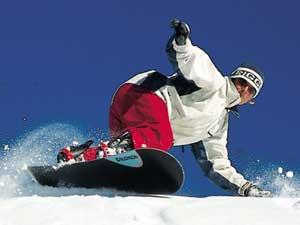 Some of us are enjoying the cooler weather, the beautiful colours of the fall leaves and the encompassing fall aroma – while others are thinking "maybe it's time to buy real estate in Blue Mountains before ski season is upon us".
The Blue Mountains are a four season community for sure but you'd be amazed at the number of skiers who travel every weekend from the city to enjoy a little piece of ski heaven! Inevitably the question arises with these skiers, "should we rent or should we buy real estate in Blue Mountains! August, September and October are the busiest months for Blue Mountain rentals and buying a chalet. And why not? The Blue Mountains have some of the best skiing facilities around!
Check out what skiing is like in The Blue Mountains before you buy a home in The Blue Mountain

Blue Mountain Ski Resort, the largest mountain resort in Ontario, Canada and is located at 108 Jozo Weider Blvd., Blue Mountains. There's no shortage of snow reports, snow schools or just plain skiing information here.
Osler Bluff Ski Club Ltd is located at 795534 The Blue Mountains Clearview Townline, Blue Mountains. Where membership is limited but their motto – "Family – The Osler Experience."
The Craigleith Ski Club is located at 164 Craigleith Road, Blue Mountains . Founded in 1958, Craigleith is a warm, vibrant community that embraces its Members.
If you are looking for more detailed information about ski stuff, be sure to check out the Canadian Ski Council conveniently located at 21 Fourth Street E., Collingwood.
No matter what your price range, there are homes for sale in Blue Mountain that I can show you today! Come and enjoy the Blue Mountains in one of its most exciting seasons!