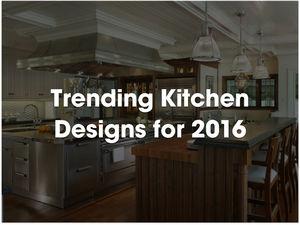 If you're looking to do a renovation or new build this year, you'll need to know what's on trend for 2016 in kitchen spaces. Simplicity, function and contrast all rule this year and let the real hub of your home – the kitchen – take centre stage.
Simplicity
Homeowners are looking towards more simple kitchens, with clean lines and muted tones for cupboards. Grey is the new black, surpassing the stark white style that was so loved in years past. Soft greys and other muted neutrals are appearing in new kitchens this year. Shaker style cupboards with very little frills, farmhouse sinks and linear faucets are going to continue to be all the rage in 2016. Another simplistic change we'll see in kitchens is thinner counters, which will replace the heavier countertops like butcher block and thick marble.
Contrast
Taking that on the flipside, contrast is also huge this year in kitchens. While the base may be muted or neutral, the sinks, appliances and other finishes are bold mixed colours, patterns and materials. Think green sinks, bright and custom backsplashes, geometric floor tiles and differing counter materials. The look of marble married with wood on a countertop is definitely on-trend. People also no longer want stainless steel appliances or to hide their stoves and fridges as part of the cabinetry. Instead, yellow, orange and even rose gold appliances (and accessories) are bold and insightful choices for 2016. Backsplash and floor tiles, as well as textiles like curtains and wallpaper are also taking on a contrasted look, with geometric patterns being huge this year.
Function
The kitchen is probably the most-used room in the house, even if you aren't a chef at home, so it needs to be completely functional. Small spaces are seeing cupboards that fold up and out, so you are able to keep them open without having a door blocking your space. Drawers are abundant, some with multiple-tiers so everything has a place. Kitchens are also now high-tech places, with hidden storage and charging centres for your digital devices that you don't have to hack yourself. Lighting is also taking on a larger role in 2016 kitchens, opting to be put in spots where we need it most (i.e., over counters or the sink) in the form of pendants.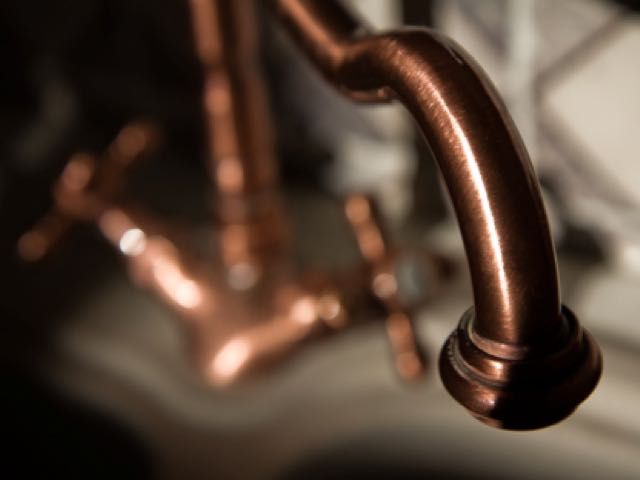 Texture
Metal is very hot right now in kitchens. Replacing stainless steel as a top trend, metal has taken over in backsplashes, fixtures, furniture and rangehoods. Brass, gold and copper give kitchens a warm look, which is directly in contrast with the cooler look of stainless steel. Other texture trends include raw wood, rough stone and unpolished backsplashes.