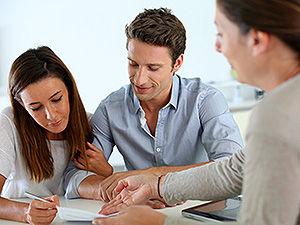 Whether you are a first time home buyer or a seasoned buyer, working with Collingwood real estate agent can be quite beneficial as they help you to find the homes that you want and assist you with the bidding and purchasing process. When you decide to work with a real estate agent, you will enter an agreement that is known as a Buyer Agency Agreement.
What is a Buyer Agency Agreement?
Much like if you were listing your home, a Buyer Agency Agreement is a contract stating that the broker of your choice represents you when you begin looking at homes for sale in Collingwood and potentially buy one. In this agreement it will state that you will pay a certain fee to the real estate agent upon the purchase of your new home. Depending on the agent that you work with it could be in the form of an hourly rate, a flat fee, or commission based on the purchase price.
Reviewing the Agreement
Like any other contract that you would sign with an individual or a company, you will have the time to go over the Buyer Agency Agreement, especially for first time home buyers. It should describe the options that are available to you, the duties that your REALTOR® will perform for you, and the amount of compensation that you are expected to pay once you purchase a home. This value can be negotiated based on your budget and how well you know your real estate agent.
Exclusive Buyer Agency Agreements
Another type of agreement that you might find beneficial with your Collingwood real estate agent is an exclusive one. This connects the REALTOR® to the Buyer and as the Buyer you will have to pay the agent per property that they purchase for you during the length of your contract. Generally this pertains to people that are interested in buying more than one property. It is also important to note that in the event that you step into this type of agreement and find a property on your own while negotiating the sale with the seller without the help of your real estate agent, you will still be responsible for paying a flat fee or commission that is laid out within your contract. It is quite common for the Seller to pay the commission for the Buyer if you inform them that you are working with an Exclusive Buyer Agency Agreement.