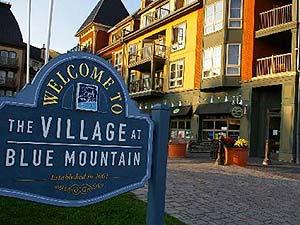 The Blue Mountains and Collingwood are four season resort towns. Skiing in the winter and beaches in the summer. That is why the condo market in this area continues to grow substantially year after year. Whether you choose to live here full time, or simply want a second home for the season, there is important information that Buyers need to understand about living and buying a condo in the Blue Mountains and Collingwood.
How Does Ownership Work?
Condos come in all shapes, sizes and types-and theres more to these residences than meets the eye. Simply put, condo owners hold the title to their own respective units and share ownership and responsibility of and for the operating costs of the balance of the property, including common elements such as:
lobbies

hallways

recreation areas

pools

gyms

parking lots
A monthly maintenance fee is paid by each unit owner. This fee generally includes water, building insurance, common element maintenance, upkeep, security, concierge and property management salaries. Rarely, hydro and cable fees will also be included in the monthly maintenance payment.
Here are the main categories of typical Collingwood condo dwellings:
The Condo Apartment
A condo apartment consists of one unit within a larger building. Owners hold title to these units, and also pay monthly maintenance fees towards the care of the building and its elements. A condo apartment comes in many styles, including suite, two-story and loft-style. Some condos are very luxurious, with sweeping views of the Blue Mountains or Georgian Bay, large balconies and plenty of space, while others are fairly small and may only consist of one or two rooms.
The Condo Townhouse
This style of Condo is becoming increasingly popular. It can be an affordable alternative for First Time Buyers in the pricey Collingwood and Blue Mountains communities. The interior of a condo-style townhouse is owned in the same way a condo apartment is owned. The exterior of the condo townhouse is shared, and monthly fees are paid towards upkeep of exterior and other common elements. Rather than gyms or recreation rooms, an amenity of a condo townhouse may include a playground or small park.
The Co-Op
With a co-op, shares are bought in a corporation which then leases the buyer an apartment or townhouse style unit. Often with a co-op, a down payment between 30 and 50 per cent is required. Co-ops are not as popular as condos because it can be more difficult to garner a comparative return on investment in the end.