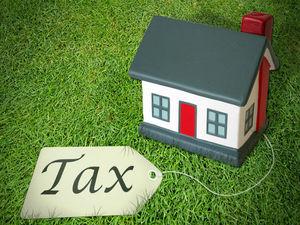 The Ontario government has announced some changes to the Provincial Land Transfer Tax Rates. These new rules will go into effect on January 1st, 2017. First-time homebuyers will see the biggest benefit from the new rules, while others will get dinged by them. Here's what you need to know.
First time buyer rebate
As a first-time homebuyer, you are able to claim a rebate on the land transfer tax that you pay on the purchase of your home. There is a specific calculation for land transfer tax, which is as follows.
.5% tax on amounts up to $55,000

1% tax on $55,000 to $250,000

1.5% tax on $250,000 to $400,000

2% tax on anything above $400,000
Before the changes are made, the maximum refund was 2,000 on this tax. This means that if you bought a home for $200,000, the total land transfer tax payable would have been $1,725, but with the first-time homebuyer rebate, you would pay $0.
Starting on January 1st, 2017, the rebate for first-time Collingwood homebuyers will be increased to $4,000. On a $300,000 home purchase, the total tax payable would be $2,975, but with this rebate, the total tax paid would equal $0.
The rules for the First-time Homebuyers Rebate
In order to qualify for the new, larger rebate for the land transfer tax, your home must close after January 1st, 2017. If you have already bought a home and the closing is before that date, you will be assessed at the lower tax rebate amount ($2,000). Speak to a real estate professional like Christine about possibly extending your closing until the new year in order to pay less tax as a first-time homebuyer.
In order to qualify as a first-time buyer, you can't have owned a home anywhere else previously in the world. If your spouse or common-law spouse previously owned a home, they would have had to sell it before you were married and you will have to apply for the rebate on your own. You will be able to get half of the rebate on closing and the other half with additional documentation after closing.
If you are buying the home with your parents, the title needs to be 99% in your name and you'll be able to claim 99% of the rebate.
Another important rule that you'll need to abide by to claim this rebate is that you need to make the home your primary residence within nine months of closing. If the home is an investment property or you are buying it for someone else or will not be living in it for any reason, you will not qualify for this rebate. Similarly, on Canadian citizens or permanent residents are eligible. If you become a permanent resident within 18 months of closing, you can apply for the rebate.
The downside of the new rules
Every commercial, industrial, apartment building or vacant land property costing over $400,000 will have an increased land transfer tax rate. The rate will jump from 1.5% to 2%, effective January 1st, 2017. As well, houses or duplexes costing over $2,000,000 will also see an increased land transfer tax rate. This rate will move from 2% to 2.5% for every amount of the first $2 million.
If you need any help understanding the rules or with your (705) 888-0201.