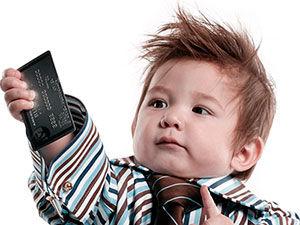 When it comes to looking at homes for sale in Collingwood or Thornbury; the first thing you need to take into consideration is your credit score. It is quite impossible to qualify for a mortgage without the assistance of a positive score as it makes mortgage brokers see you as an at-risk client. By learning how to understand your credit score you can work towards improving it so that you can own that dream home when the time comes to shop for one.
How do generic Credit Scores work?
The main thing to remember is that the higher your score is, the better off you are. Credit scores can be as low as 0 and get up to 830 depending on your ability to pay off any debts that you owe. The higher your score, the better it makes you seem in the eyes of any mortgage broker as it shows that you are financially responsible to pay off your debts. Whereas a low score might mean that you have missed important payments or that you have not opened any credits in your name, among other things. A mortgage lender like Karen Fritz will want to know that you can handle the monthly payments associated with owning a home.
What defines a Credit Score?
As mentioned, there are several things that work together to create your credit score. When a credit bureau calculates yours they will take the following factors into account: age of your accounts, the type of accounts you have, whether you have had any late payments, and the total amount of debt that you have. When you talk to a Collingwood REALTOR® or Collingwood mortgage broker they should be able to give you advice on how you can improve your credit score so that you can qualify for a mortgage when the time comes to buy a home.
Why do I need a Credit Score?
One of the most common questions that prospective home owners have is why they need a credit score in the first place. There are numerous reasons ranging from being able to finance your own car to being able to look at what homes are for sale in Collingwood and Thornbury. Your credit score is a way for financial institutions to determine whether you are likely to repay your debts or not. They are essentially gathering all of your past credit history and payment information to determine if you are 1) financially responsible and 2) in a position to where you will be able to afford the monthly payments that you qualify for.
Working with a Collingwood Real Estate Agent to achieve your goals
Working with REALTOR® to achieve your goal in buying a home is the right solution to not only get advice on real estate but to connect you with the right mortgage broker.
Christine Smith is a Real Estate Agent in Southern Georgian Bay that has knowledge of the area and can give you advice when searching for homes for sale in both Collingwood and Thornbury as well as answers to your questions on credit scores … including finding you the right mortgage broker. Call Christine today at (705) 888-0201 to get started.