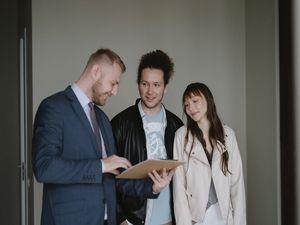 Whether you are buying or selling in Collingwood, you'll want to have the best handful of knowledge to help you thrive on the market. While everyone will likely experience a real estate transaction at one or more times in tier lives, they may not be experts in the field or know all the necessary ins and outs. That's why it's always best to seek help from a real estate agent when buying or selling a house.
Your real estate agent will be your guide along your property transaction process. You will be relying heavily on them for their insights to help you make the best choices. You'll want them to have the knowledge and experience in the area so they can offer informed advice so you'll be satisfied with your results.
Here are some valuable qualities to look for in your real estate agent:
Communication
If your agent has a whole wealth of expertise but doesn't know how to share it, they may not be very helpful to you. If you do not know very much about real estate, you'll also want someone who knows how to explain various concepts and technical details to people who are not educated in real estate like them. Your agent should share information in an understandable way so you grasp everything you need to know.
Note that being communicative also involves listening skills. Look for an agent who will actively listen to your needs and concerns in your transaction and develop the best solutions for you.
Integrity
A common issue among real estate agents is working with agents who are more focused on their commission than helping clients. Integrity is an important quality to find, so ensure they will have your best interests at the forefront of their mind when sharing advice and guiding you through your real estate process.
Tenacity
The world of real estate is full of competition. That's why you'll want to work with someone who has passion and a competitive edge to help you win. Whether they aim to sell your property as fast as possible or to be chosen as a homebuyer over others, tenacity will give you an advantage in your experience.
Christine Smith Is Standing By!
Christine Smith possesses all the qualities you need in your real estate agent. She will carry her services with heavy communication, integrity, tenacity, and more. With Christine's help, you'll walk away satisfied with your real estate transaction results.
Contact Christine today.