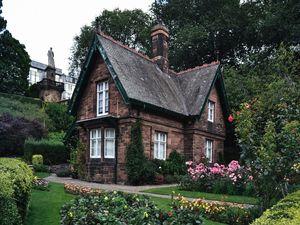 As you endeavour on your next or first house hunt on the Collingwood real estate market, it may be hard to know where to start. That's why it's helpful to compose a list of priorities about what you want to get from your home.
Here are some qualities you should look for to help you find your dream home on the Collingwood real estate market:
Location
As you begin your house hunt, think about the ideal location to suit your lifestyle. Consider what's convenient, like an area that makes your work commute easy, or is close to a school for your children, or near the city center for shopping.
Remember to take the time to think about what you want, too. If you're a nature-lover, aim for a property surrounded by forestry or near the lake.
Number of Bedrooms and Bathrooms
Cover your basics and make sure your new home will have enough sleeping space for your family and future guests.
You'll want a fair, balanced ratio of bedrooms to bathrooms in your new home. Investing in a house with multiple bathrooms if you have more than two bedrooms, for example, will make your home functional and comfortable.
Kitchen Layout
The kitchen is where the magic happens. It's a special space for cooking, baking, and catching up. A lot of your home time is spent in the kitchen, so its layout is important. Before viewing houses, think about the components that you want in your kitchen, like counter space, high-quality appliances, sitting, and dining areas.
Natural Lighting and Spacing
The natural light supply in a home can change its dynamic. A house with enough windows will keep it bright, which will boost your mood in your home and could save the cost of energy bills. This gives you more opportunity to enjoy your scenic view, too.
Floor Plan
Think about the kind of layout that you want for the layout of your house. You want the flow of your home to be natural and make sense. Are you willing to climb the stairs for every bathroom break from the living area?
Seek Guidance from an Expert
To find a property with these special qualities, Christine Smith will guide you on your search until every piece puzzle is combined so you will be happy in your new house.