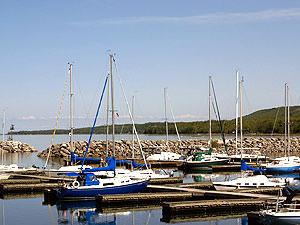 Situated along the Georgian Bay, the neighbourhood of Meaford hosts both a thriving seasonal and year round community. Meaford is well known for lakeshore housing, but also relies upon inland agriculture and local retail as a form of employment for residents. These different districts also offer people a variety of housing, including traditional and modernized lake side properties, as well as historical farmhouses and colonial style homes.
In the real estate market for Meaford, renovations can not only improve the comfort of a new home, but can also make older houses more attractive to new buyers. Undertaking these renovations can include larger overhauls to the interior structure for an updated floor plan, but could also include simple additions that make basic living functions more efficient and cost effective.
If you plan to sell your Meaford home you should consider the exterior vision of the home when planning any sort of renovation. Although a traditional exterior and a modern interior can generate an intriguing contrast that will draw some buyers, many people who are shopping for a new home are drawn to the overall charm and appeal of a traditionally structured dwelling. When considering how much renovation can be too much, it is also important to look at cost along with how drastically the changes will modify the home.
Opening up a floor plan can still work in older farmhouses and waterfront homes, as long as it is allocated to high traffic spaces such as kitchens and great rooms. Upper storeys can get by with some expansion to generate more roominess, although it should be taken into consideration whether this will reduce the number of bedrooms available, which can change the market value of the home.
Some older homes of any style may require structural renovations to ensure the longevity of the home. This type of repair can be larger scale, but may also be contained to trouble spots such as roofs and attics, or foundation work. Many of the renovations that will boost a classic home in Meaford can be simple changes that allow for the efficient running of the household.
Modernization of heating and cooling systems, added insulation, and double glazing will not greatly affect the look of the house, but will increase the overall value. These amenities also ensure that buyers are aware of the necessary work that has been done to make the home comfortable in all seasons and offer newer amenities while retaining the old world charm.