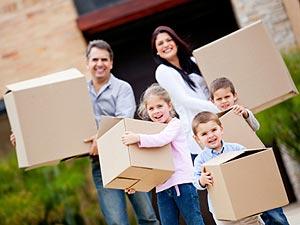 The majority of homebuyers say they want a home that is move-in ready, but what exactly does move-in ready mean? Obviously, it means a home you can just move right into, but what other factors come into play? Let's explore.
Legalities
Legally, a home that is considered move-in ready means it is ready for "immediate occupancy". It meets all city or governing municipality requirements to be a habitable dwelling. This includes operable:
· Plumbing
· Electricity
· Locking doors
· Opening and closing windows
· There are no pests
Essentially, any home for sale in Collingwood should meet these requirements. But, if a real estate professional is marketing a home as move-in ready, it really should meet more than the basic requirements. The term is a very subjective one, but you should be able to count on the following four features when buying a move-in ready home in Collingwood.
Doesn't need repairs
Most people don't want to move in to a home that needs a new furnace, roof or any sort of fixes in the home. You've already spent quite a bit of your budget just on your down payment and all of the related fees that come with new home ownership, you really don't want to have to pay to get a new fridge or replace a roof. Move-in ready means that everything in the home is in good, working condition.
Updated
Basically, a home that is move-in ready has been updated or doesn't need any updates or renovations. This means that there aren't any so-called "vintage touches" and that the previous homeowner took the time to ensure that finishings, flooring, cabinets, appliances, etc. are modern and in great condition (if the home is over a few years old). You don't want to move in and hate something about the home because it hasn't been recently updated.
Finished
While updates and repairs are important, a move-in ready home also doesn't need any work being cleaned, painted or having the floors refinished or carpets cleaned. Move-in ready should denote that the last homeowner took the time to get the home to a state where you don't have to do much more than even wipe crumbs from inside of the cabinets before putting your belongings into it.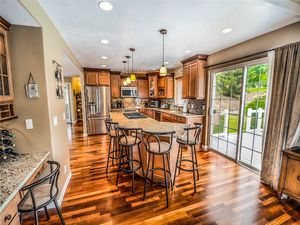 Nothing missing
Along with having new updates and a clean and functional home, a move-in ready home isn't missing anything. All of the window coverings are in place, the most important areas are finished and usable and even the outdoor areas are landscaped and have some sort of area for seating (deck or patio). Again, as a new homebuyer, you want to be able to move in and not have to spend money finishing things.
If you need help finding the perfect move-in ready home, give me a call.