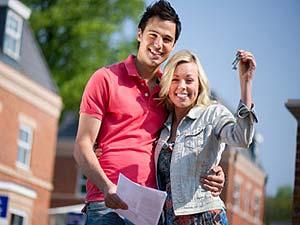 Having your own agent when you decide to purchase a home in Collingwood/Blue Mountain, is for many, a new concept, yet it's becoming very popular across Canada. Think of it in terms of having your own "personal shopper." Your agent will have access to every home available for sale in the Collingwood area in order to help you find your perfect house. Then when you have found the home you want, your personal real estate agent negotiates the deal for you. Who better than a real estate agent to get you the best price and the best possible terms?
Buyer's agents are licensed the same way a regular real estate agent is. They have access to the listing service in Collingwood and the surrounding areas and can show you any property or home you want. Many people wonder about there being a conflict of interest, but in Canadian real estate law, a buyer's agent legally has to protect you, the client and NOT the person selling the home. Although the commission is being paid by the seller of the home, the legal duty to negotiate for you is still the main focus.
There are a number of benefits to you the buyer, to work with a buyer's agent. They have absolutely no bias as to what you buy or from whom you buy it. Other agents may be more inclined to show you their own properties and encourage you to consider them over other properties. Financially they are much better off if you buy their listing as they will not have to share the commission with another agent.
An agent who lists a property for a seller is bound by a fiduciary duty to the seller and not to you. They cannot tell you they think a listing is overpriced or give you an honest opinion about the house or the area. A buyer's agent can do that and can show you information about the area's pricing, what previous sales were, and give their own opinion about all aspects of the property they are showing you. Also, if they don't think the property is suitable for any reason, they can honestly tell you why.
Normally a buyer's agent only works with a limited number of clients. This allows them to focus on their client's needs more thoroughly and provide extensive research. A buyer's agent can evaluate the home and prepare an extensive analysis of why they think a home is not worth the asking price, and bolster the viability of your offer.
Consider these advantages if you're considering purchasing a home in the Collingwood or Blue Mountain area. A buyer's agent can easily save you thousands of dollars.