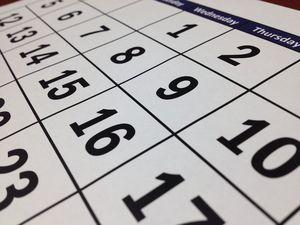 When you make an offer on a home in Collingwood, you will be asked to provide a closing date. This date is important for both you and the seller and is not something you should randomly choose. Continue reading to learn more about your closing date and how important it is in your home purchase.
What is a Closing Date?
The closing date is the day you sign all of the documents to transfer the ownership of the property to you. This is often when you will receive the keys to your new home and you will become responsible for the property. On your closing date, all of the steps to close the sales contract must happen.
How is a Closing Date Determined?
When you place an offer on your home, you will list a closing date. The date you choose should give you enough time to ensure all other details of the buying process are completed. For example, this should provide ample time for a home inspection and appraisal. It should also allow for all contingencies such as selling your current home, making certain repairs on the house, etc.
If you are financing the property, it should allow for enough time to acquire the financing. On average, it takes approximately 45 days to work with a lender and acquire the proper financing to purchase a home. You want to ensure you allow for this time with your closing date.
Keep in mind that the closing date may be adjusted by other individuals involved in the transaction. For example, the title or escrow company or the closing agent may need to alter the days depending on their own work schedule. If an attorney is involved, they may ask for adjustments to the closing date as well.
Tips for Choosing a Closing Date
When you choose a closing date, there are many factors to consider. Here are a few tips to help you choose your date wisely.
Work with your real estate agent. Your agent is aware of many of the obstacles you may face when closing on a house. She can help you determine a closing date that works for your specific situation and that gives you plenty of time to work through challenges so your sale is not delayed.
Close in the middle of the week. Many buyers want to close on a house at the end of the week so they can spend the weekend moving into their property. However, because Friday is a popular closing day, this can make it more difficult to schedule. Choosing a closing date in the middle of the week will make it easier to schedule and you will not be as rushed during the closing process.
Consider the property. Are there several buyers interested in the property? If so, you want to be smart about your closing date. Choosing a date that is too far away or too soon for the sellers may make your offer less desirable. Again, working with your agent can help you through this process.
If you have questions about the closing process and what you can expect, or if you are ready to purchase a home in Collingwood, give real estate agent Christine Smith a call today.