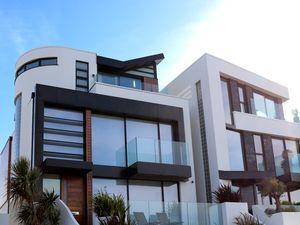 If you are in the market for a new home, there are many options you must consider. While a single-family house may be ideal for some individuals, it may not be best for you. You may be better suited for a condominium, or a condo, in the Collingwood area.
What is a Condo?
A condo is an apartment-like property that is located in a large building or a community or properties. You are able to own the condo, however, in the building, there may be multiple condos and owners. Condos can range from very small spaces to large and spacious properties. Plus, they come with many perks.
Why Should You Consider a Condo?
There are several reasons why a condo should be at the top of your list when considering various housing accommodations in the Collingwood area. Here are just a few of them.
There are Typically Many Common Areas
Many condos boast features such as swimming pools, fitness centers, club houses, etc. As an owner in the building or the community, you generally have unlimited access to these areas. Plus, in many cases, you don't have to pay any additional fees to use them either.
There is Little Maintenance Required
Homeownership comes with a lot of responsibility. There are constantly maintenance tasks to complete and home upgrades to save up for. When you live in a condo, there are maintenance workers or property managers who handle these tasks. This means you can still enjoy the perks of homeownership but without a lot of the work.
It is Less Expensive
Depending on where you live and the type of property you choose, you can often find a condo for less than a single family home. However, you must keep in mind any additional fees that come with the property. Some properties may require certain maintenance or management fees to help cover the cost of upkeep and maintaining the properties.
If you are considering a condo, you will want to work closely with your Collingwood real estate agent. This is because some of these condos may have restrictions and guidelines you must follow to live there. You want to ensure the property you are considering meets all of your needs.
Talk to real estate agent Christine Smith if you are considering a condo. She can help you determine if this type of housing is best for you and your family's needs.