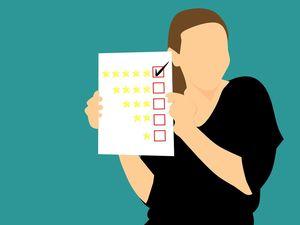 When purchasing a home in Collingwood, there are many steps that you must complete. One mandatory step is a home appraisal. This is completed after you have placed an offer on a property and that offer is accepted.
So, what is a home appraisal and why is it important?
What is a Home Appraisal?
A home appraisal is when a third-party individual, typically hired by the lender, determines the value of your home. This individual, known as the appraiser, will carefully inspect your property. He or she will use a variety of factors including the condition of the home, what similar properties in the area sold for, the current market, the location of the property, specifications, etc., to properly determine the value of the house.
Why is a Home Appraisal Important?
A home appraisal is mandatory. Lenders want this information as it helps them with the financing of the property. If the home is appraised for lower than the buyers are paying, it can affect the sale of the house. This is because lenders do not want to lend more money than the house is actually worth. This is another reason why properly pricing your home as well as placing a reasonable offer is crucial during the real estate transaction.
How Should You Prepare for a Home Appraisal?
If you are purchasing a home, the appraisal is a critical step in the home-buying process. You do not have to prepare for this important step but you will be responsible to pay for it. Often, it is the responsibility of the buyer to pay for the appraisal, which can cost between $300 to $500. However, keep in mind that you can always negotiate with the seller to cover certain closing costs such as the appraisal.
As a seller, you will have more work to do. You want the home to be in tip-top condition and for as many repairs and maintenance tasks to be completed. However, some aspects simply cannot be changed such as the specifications of the property, the location, and the current real estate market trends.
If you have any questions or concerns regarding buying or selling a home in Collingwood, contact Collingwood real estate agent Christine Smith today.