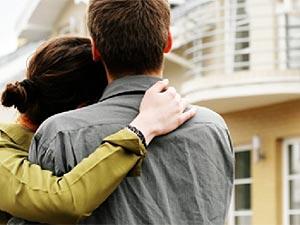 So, you've finally saved up enough money to make a deposit on your own home. However, you are now in a quandary on deciding between a house and a condo. Some people would choose a condo with their eyes closed. However, your decision shouldn't be based on all the niceties that come with a condo. Your decision should be based on your lifestyle. Otherwise, you may end up regretting your decision. Here are a few factors to consider before deciding on which accommodation to invest in.
Collingwood House is best if you have Pets
If you have pets, then you are better off choosing a condominium. This is because many condos employ restrictions regarding pets. Some of the condos that allow pets, have restrictions regarding the size, numbers and breed of the pet. With that being said, if you have a Great Dane, a house with a backyard which allows your pets to race around is more ideal.
Collingwood Condo is best if you are a Busy Business Person
If you hardly have time to scratch your head, then chances are you won't have time to maintain a house either. A house comes with many responsibilities including mowing the lawn, trimming the edges etc. These are things you may find hard to fit into your busy schedule. Therefore, the condominium lifestyle would be more ideal for you, as there are fewer maintenance and repair responsibilities.
Collingwood House is best if you like Privacy and Control
If you are a control freak and like your own privacy, then you had better take your mind off that condominium. This is because privacy is lessened in these living spaces, and any changes that you want to make may require prior approval. Also, the possibility of noise is increased. In contrast, owning a house means that you decide to what you want, when you want. Therefore, if you want to paint your house in black, you don't need to ask anyone for permission.
Collingwood Condo is best if you are a Single Minimalist
If you are single and don't care too much about owning worldly goods, then there is no point in purchasing a house. A condominium would suit your minimalist lifestyle very well. Furthermore, most condominium units have enhanced security features. This means added peace of mind when you are away for long periods or even while you are home.
Only you can decide which type of accommodation would suit you. Weigh the pros and the cons, consider your lifestyle and once you've made your decision, checkout what is for sale in Collingwood that suits you and your family.