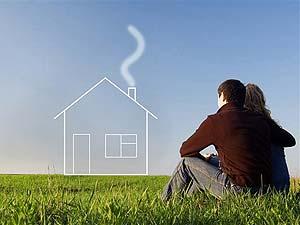 When purchasing or owning a home, you may hear many words and phrases that you do not understand. Some may have very simple meanings and others may be a little complex and require the help of an experienced Collingwood realtor to explain. One word that you may hear often is "equity."
Continue reading to learn what this word means and why it is so important.
What is Equity?
Equity is defined as the value of a mortgaged property after a deduction of charges against it. If cared for properly, your home equity can build over time and it can become one of your greatest assets. Building equity in your home is a great way to increase your wealth and you can use it towards your next home purchase. You can also use your home equity as a way to build your savings, to fund retirement, or many other possibilities.
How Do I Build Equity?
It is important to realize that building equity is not something that can be accomplished overnight. It takes a lot of time, money, and energy to build. Here are a few ways that you can speed up the process and start to build your equity now.
Increase Your Monthly Payments
One of the fastest ways to build your equity is to pay off your home loan. While it may be impossible to lay down large chunks of money at once, start small by increasing your monthly payments. Make additional payments to your home loan or pay more money each month to help decrease the principal balance.
Stay On Top of Maintenance
A home that is well maintained and cared for is going to sell for much more than one that needs a lot of TLC. This means that it is important you keep up with all regular maintenance tasks around your home and keep everything functioning at its best. Doing these basic maintenance tasks will also help you save money as you are preventing larger and more expensive issues.
Complete Upgrades
Upgrades throughout your house that will increase your home's value are a great way to build equity. However, if you want to build equity you need to ensure the project offers a high return on your investment. Some projects can cost a significant amount of money yet offer a low ROI. Make sure you are wise about the projects you are completing.
If you have any questions about equity and buying or selling a home in Collingwood, give real estate agent Christine Smith a call today. She is ready to answer your questions and help you every step of the way through the buying or selling process.