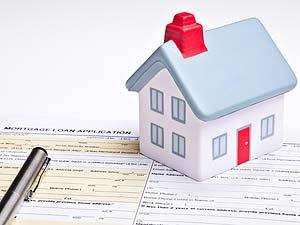 When purchasing a home in Collingwood, there are many steps you will complete. The final, and one of the most important steps, is the closing process. This phase of the home-buying journey includes several tasks to make it a smooth process.
What is the Closing Process?
The closing process consists of acquiring financing, finalizing any repairs, and signing the documents to officially give ownership of the property to the buyers. Your closing date is the day you meet with your agent, title officer, and attorney to sign all of the necessary paperwork. It is typically the day you receive the keys to your new home.
What Steps Must Be Completed?
The closing process is not something that can be completed in an afternoon. If you are financing your home, you can expect this process to take 30 days or longer. However, for cash sales, it can be completed much faster.
Several things must be done to complete the sale of a house. After an offer has been accepted, you should work directly with your lender to acquire the financing for the home. This process can take several weeks so you do not want to delay. There are also several obstacles you may encounter, so you will want to make all communication and tasks given to you by your lender are a top priority.
While your lender is working on processing your mortgage, there are several things you can work on.
1. The buyer must place a deposit on the home. This doesn't have to be a large sum of money and it will be included in your down payment.
2. A home inspection should be completed. This step is not mandatory but is highly recommended.
3. An appraisal is completed as well. This step is critical and could possibly delay your sale.
4. You will complete a final walkthrough. With your real estate agent, walk through your home to ensure it is in the same condition you agreed upon in your offer.
How Long Does the Process Take?
The number of days it takes to close on a home is dependent on several factors. For example, the type of loan, the condition of the home, issues with the paperwork, scheduling conflicts, etc., can all delay the closing date. You will want to work closely with your real estate agent to choose a closing date that works well for your specific situation.
If you have any questions about buying a home in Collingwood or the home-buying process, reach out to Collingwood real estate agent Christine Smith today.