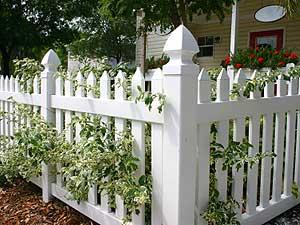 Just outside of Collingwood within The Blue Mountains is the town of Thornbury. With a population of around 2,200 people, this small town is a perfect destination for living and playing. As Collingwood nears a population of close to 20,000 people, you may be looking for a quieter spot where the locals are friendly and you can get to know your neighbours. That spot may just be Thornbury. Here's why.
The beauty
Take a stroll down the main drag and look down to the scenic waterscape of Georgian Bay, framed in by tall and beautiful trees. Your view will include historical buildings, built by the town's earliest residents during British colonization in the early 1800s. In all seasons, you can spot beauty in Thornbury, but fall may be when it's at its most gorgeous with the reds, oranges and yellows pervading every street.
The restaurants and nightlife
Visitors to the area have been known to take the short drive from Collingwood to Thornbury to visit one of the many top-rated restaurants located here. The Dam Pub Gastropub is well-known to have fantastic food and drink with a Scottish feel and is a favourite of locals. It's appeared on the show "You Gotta Eat Here" and for good reason. The Bruce Wine Bar is a multi-award winning intimate restaurant with delicious food, beautiful wines and regular live music. The Mill Cafe sits adjacent to the town mill, where you can view the fish jumping and water streaming. The local and fresh food will wow you as much as the atmosphere.
Other Thornbury classic spots to grab a bite include the Thornbury Bakery Cafe, Sisi (with an amazing outdoor patio), and so many more. Whether you're in the mood for a romantic dinner, a lively night out with friends or a coffee and a sandwich, you will definitely be pleased with the offerings in Thornbury.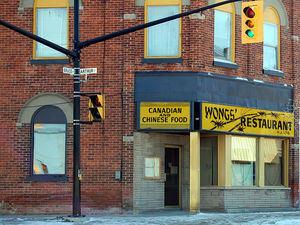 The shops
Sure, you can head to the mall when you live in a larger city, but what Thornbury lacks in big box stores, it makes up for in charm, local flavour and uniqueness. Boutique and artisan shops make up the main street in Thornbury, where you can find clothing, furniture, home accessories, plus speciality foods and beverages. The Cheese Gallery is definitely a local favourite, with splendid cheeses, fine oils and other artisanal food choices.
The homes
Whether your budget is vacant lots just waiting for you build your dream home.
While Thornbury may be a small town, it can act like a big city when it comes to things to do, a great mix of good schools and an abundance of medical professionals.