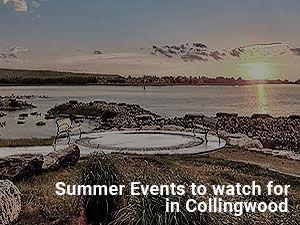 Summer is a fantastic time to be in Collingwood, as there are so many great and fun-filled events. The summer is going to start right with our annual Canada Day celebration, and swings right into some other entertaining events.
Collingwood Festival for Canada & Collingwood Idol Competition – July 1st to 3rd
Start with a pancake breakfast, citizenship reaffirmation ceremony and end with the Collingwood Idol competition and a great fireworks display. All taking place in downtown Collingwood, we'll be celebrating the entire weekend away. Collingwood Idol will showcase all of the talented musical performers in the area, with auditions prior.
Collingwood Kids Fish Derby – July 2nd
Celebrating their 30th year, this event is put on by the Optimist Club of Collingwood at Shipyard Park. Competing for trophies, not just for the biggest fish, but also the ugliest and the smallest, kids will fish and compete in this derby. Afterward, they'll be treated to a BBQ. A fun event for all aspiring fishermen and women!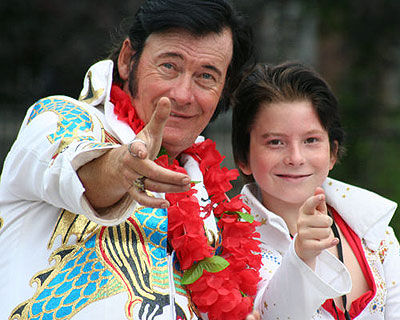 This extremely popular Collingwood event celebrates everything Elvis Presley. With music, street performances, a classic car parade and multiple vendors, this event is in its 21st year. Not only Elvis tribute artists, this event will feature live and original artists for aspiring singer/songwriters to showcase their talent. This is one of Collingwood's premier events and brings in visitors from all over the world. You truly do not want to miss this one!
Collingwood Arts & Music Festival – July 30th and 31st
This two-day celebration of arts and music will feature more than 30 artists along with a variety of performers on stage. The free event is located at the The Station and will also include children's activities, including an art workshop.
The Keys to Collingwood Street Piano Festival – July 30th and August 1st
Celebrate the arts and music with this popular festival, with music from all genres, plus other entertainers and buskers. Walk through downtown Collingwood, checking out the various performances along the way.
Sidelaunch Days and Sailing Regatta – August 6th and 7th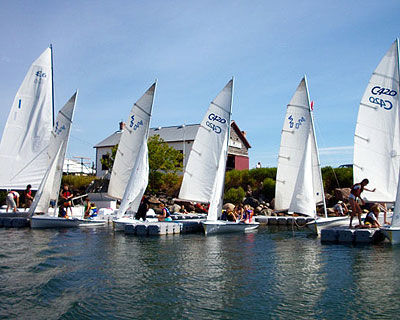 Take part in this family event celebrating the water, taking place at the Collingwood Harbour and at downtown locations. With live music, great local food, walking tours, children's zone and various demonstrations, the entire family will enjoy this fun event. On Sunday, the Collingwood Sailing School will put on a Regatta. This event is not to be missed!