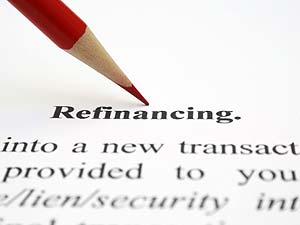 If you have large debts to pay, refinancing that home whether it is Collingwood or anywhere within Ontario can be a good way to tap into the capital that you require. It can also be used as a great way to save money for the future; however, it can also be a costly undertaking that could possibly harm your credit rating, cause foreclosure, and more.Before you risk refinancing your property, there are four primary questions you need to ask before you sign on that dotted line.
1. The Equity you have in your Collingwood Property
Countless individuals currently owe more on their mortgages than what their property is worth, and it is important to note that to avoid paying private mortgage insurance, homeowners must have 20 percent equity in their property or home – otherwise it is best not to refinance.
2. Your Current Credit Risk
The strength of your current credit rating plays a pivotal role when it comes to the type of mortgage rate you qualify for. Lower rates are generally awarded to those with a current score of 720 or higher. If you are unable to secure the lower rate, then you may want to reconsider refinancing your home.
3. Paying Penalties
You need to find out if there are any penalties for breaking your current mortgage. Some penalties can be so high that refinancing your Collingwood home is not cost-effective. Be certain that you always read the fine print on your home mortgage first.
4. Second Mortgages
If you have a second mortgage, it is quite likely that you will incur additional charges when refinancing. You can either combine both loans into a lump sum or pay off the second mortgage.Refinancing a Collingwood Property is commonly used as a way to pay off debt; however, it is vital that you examine your current financial position to avoid getting further into debt.Contact an experienced mortgage specialist before entering into the decision to refinance your home; they will help you determine if it is the right choice for you. If you do not know of any mortgage specialist to work with, contact a Local Collingwood Real Estate Agent like Christine Smith who will point you in the right direction.