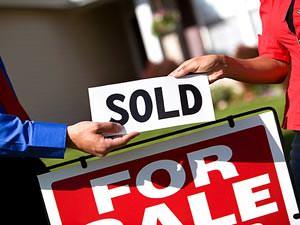 The decision to sell a home can come at any time and while many sellers will monitor the Georgian Bay real estate market in order to seize the most profitable outcome, some decisions to sell will happen regardless of the state of the local market.
A number of considerations can be beneficial to all sales and this knowledge can help to increase confidence and lead to a satisfying sale.
Purchasing Georgian Bay Real Estate at the Right Price
Even when the Georgian Bay real estate market is booming, sellers will want to make the decision as to how to balance the speed of the sale with the desired profit. Georgian Bay Homes and Properties for Sale that need to move may need to have a more competitive price tag, but this can still result in fiscal returns. Most homebuyers will enter into some type of negotiation over your Georgian Bay listing, so it is generally wise to ask a little higher, with the knowledge that a lower, but still acceptable, offer will result. This can accommodate moving the home with speed, and still generating a profit.
Another point that sellers will want to think about is the pricing of comparable homes for sale in the same neighbourhood that are also on the market. It may be necessary to do some shopping before one sells, so that a competitive range is achieved through both market and neighbourhood value. Often, getting the help of a local Georgian Bay real estate agent to aid in uncovering this information, and arriving at a valuable and competitive range.
Getting the right Georgian Bay Real Estate Buyers for your Property
Sellers may also wish to spend sometime thinking about the potential Georgian Bay real estate buyers who could show interest in their property. This will include making the decision to stage the home for general appeal, or for a niche market. The trade-off for this decision is still ultimately positive. While a general appeal can help the home to move more quickly, a niche market may take longer for the home sale, but is likely to result in a buy that is closer to the asking house.
Aspects such as staging to find the right buyers can also be a collaborative effort between the seller and their Georgian Bay real estate agent. This means that building a good relationship with that REALTOR® is integral for the most beneficial sale, and that proceeding with trust and cooperation can also relieve many of the stresses when selling your Georgian Bay home. Ideally, the seller is still able to exert as much or as little control as they desire through the process of the sale, and this can lead to the best possible outcome, no matter what the temperature of the market.