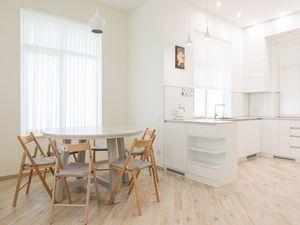 If you're looking for a Collingwood home with an additional suite, you've made a wise investment decision for your future. Whether you require more space to accommodate a live-in nanny, your in-laws, or adult children, or you're looking for some additional income from rent, a home with a suite provides many benefits.
A home with a suite is generally defined as a detached or attached home with a separate and independent living space. Typically, a suite will have a separate entrance, living area, bathroom, and kitchen. In addition, it can be a studio space or have a separate area for one or more bedrooms. While many suites are available in converted basements and garages, others may be created by building garden suites at the back of the property.
Let's have a closer look at why a home with a suite is a good investment.
Multigenerational Living
Many families face the issue of managing living arrangements for their aging family members. According to Statistics Canada, in 2020, 18% of Canada's population was aged 65 years or older. Seniors currently outnumber children in Canada, and this gap is projected to increase over the next few decades. Multigenerational living offers many benefits, including:
Close-at-hand child care

Close intergenerational bonds

Less expensive than retirement homes

Flexibility for aging in place

Shared costs such as mortgage payments, utilities, and property taxes
Having a separate living space for in-laws or adult children can also provide your family with increased freedom. Rather than sharing a single-family home with multiple generations, a separate suite allows more independence for everyone.
Quicker Financial Freedom
A home with a rental suite can be a great source of additional income for homebuyers looking for financial freedom sooner rather than later. This extra income could allow your family to increase the amount or frequency of your regular mortgage payments or make a lump-sum payment. These tactics may allow you to pay down your mortgage sooner, freeing up income for alternative investments.
Increased Property Value
A home with a suite can be a top-selling feature in a competitive real estate market. A suite provides extra square footage of liveable space and can help your home sell more quickly and earn a higher price.
Contact Christine Smith today to talk with a professional realtor who knows the Collingwood real estate market intimately and can help you find a home with a suite for your future security.