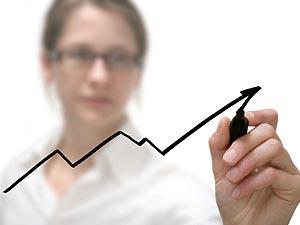 Surveys show that many Collingwood homeowners and Collingwood house buyers are not aware of the true value a Collingwood REALTOR® provides during the course of a real estate transaction.
At the same time, regrettably, Collingwood REALTORS® have generally assumed that the expertise, professional knowledge and just plain hard work that go into bringing about a successful transaction were understood and appreciated.
Many of the important services and steps are performed behind the scenes by either the Collingwood REALTOR® or the brokerage staff and traditionally have been viewed simply as part of their professional responsibilities to the client. But, without them, the transaction could be in jeopardy.
This publication seeks to close the gap. Listed on the following pages are 136 typical actions, research steps, processes and review stages necessary for a successful residential real estate transaction for which a Collingwood REALTOR® is entitled to fair compensation.
The list is by no means an attempt to set forth a complete list of services as these may vary within each brokerage and each market. Many Collingwood REALTORS® routinely provide a wide variety of additional services that are as varied as the nature of each transaction.
By the same token, some transactions may not require some of these steps to be equally successful. However, most would agree that given the unexpected complications that can arise, it's far better to know about a step and make an intelligent, informed decision to skip it, than to not know the possibility even existed.
The Collingwood REALTOR® Commitment
Through it all, the personal and professional commitment of the Collingwood REALTOR® is to ensure that a seller and buyer from the Collingwood area are brought together in an agreement that provides each with a "win" that is fair and equitable. The motivation is easy to understand. For most full-service brokerages, they receive no compensation unless and until the transaction is complete.
The variety of brokerage business models in today's Collingwood real estate industry affords the homeowner a greater range of options than ever before. But no matter which option is chosen, before signing a Listing Agreement, Buyer Representation Agreement or otherwise engaging the services of a REALTOR® agreeing to compensate them, the homeowner should understand exactly what services will, or will not be, provided.
Why Use a Collingwood REALTOR®?
Not every Collingwood real estate salesperson or broker is a REALTOR®. That term and the familiar Block "R" logo are trademarked by the Canadian Real Estate Association in association with the National Association of REALTORS® in the United States. CREA owns the MLS® trademark also. Both trademarked logos can only be used in Canada by members of the Canadian Real Estate Association who accept and respect a strict Code of Ethics.
The MLS® database is operated by member boards in various provinces and in Ontario by real estate boards belonging to the Ontario Real Estate Association (OREA) which provide an ongoing inventory of available properties and ensure maximum exposure of properties listed for sale. This is important because most resale homes in Collingwood Ontario are listed and sold through the MLS® systems of a member real estate board.
For that extra measure of peace of mind, ensure the individual seeking to represent you is both a registrant of the Real Estate Council of Ontario and a member of the Ontario Real Estate Association – – – permitted to be called a REALTOR®.
Remember, not every Collingwood real estate registrant holds REALTOR® membership or access to MLS®; make sure yours does!