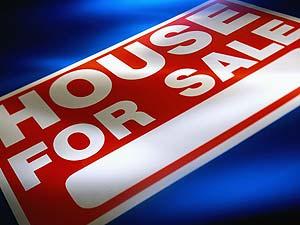 When you decide to sell your Collingwood home, one of the first decisions you will make is whether you wish to sell your home by yourself or you want to hire a real estate agent to assist you with the process. While there is certainly a long list of pros and cons for each option, selling a property on your own should be avoided.
Here are a few reasons why you should always avoid a "for sale by owner" transaction.
You Are Making the Process Difficult
Selling your home can be a challenging task. There is a lot of work involved to prepare your home for potential buyers. Plus, all of the paperwork, decisions, scheduling, and marketing can take up a lot of time. When you hire a real estate agent, he or she will handle most of these tasks for you. This means you can get the house ready to make an instant impression while the experts handle the rest.
You Can Better Leave Emotions Out of the Process
When you sell your Collingwood home, it can be an emotional and overwhelming experience. You have a lot of memories and experiences tied to the property. Plus, you want to make sure you receive the best deal possible on the transaction. When selling on your own, it can be a challenge to leave emotions out of the process. However, if you don't, you are more prone to making poor decisions that can cost you time and money.
When working with a real estate agent, you will have someone on your side to offer guidance and advice. He or she can look at the situation from an outside perspective. While your agent will not provide all the answers for you and will not make any final decisions, they can guide you throughout the decision-making process.
Your Agent is a Trained Professional
One of the challenges of selling a property is marketing the home and making sure potential buyers are aware of it. Your real estate agent is trained in this area. He or she has the resources and tools to make this process fast and simple. They also have a stronger network of buyers, sellers, contractors, and other professionals to help you with whatever situation that may occur.
While selling your home on your own may be tempting, it isn't always the smartest plan. If you have any questions about working with a Collingwood real estate agent or to discuss more of the pros and cons of hiring an agent to assist with your home-selling journey, contact Christine Smith.