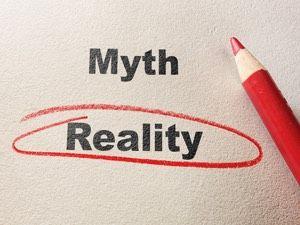 If you are planning on selling your Collingwood home, congratulations, you have definitely picked a good time to sell. With a great lack of inventory and buyers just waiting to find their dream Collingwood home, you should be able to sell easily. If this is your first time selling, you may hear all kinds of advice from well-meaning people, who just really don't know what they are talking about. Here are four bad advice that many people believe are true (but are not!).
Overprice your Home so that people pay more
Pricing your home over market value is one of the biggest mistakes that home sellers can make. While you may believe that people will haggle you down, so pricing it higher will ensure you get what you want, this simply isn't true. Buyers will only pay what the home is worth, so pricing it higher than market value limits the amount of buyers who will view your home and could actually make your home sell for less. The best option is talk to a Collingwood real estate agent about the best strategy for pricing your home, based on current homes for sale and recently sold in your area.
Selling on your own is easy
With the proliferation of for sale by owner websites out there, you may have been led to believe that selling your home on your own is easy. You may also believe you'll save quite a bit on real estate fees by doing it yourself. When you sell your home on your own, you don't have someone advocating on your behalf during the selling period or at offer time. Your bargaining power will be quite limited and with all of the legal jargon typical on offers, you may accept an offer that really isn't best for you. Having a real estate professional by your side is well worth the amount you'll pay them in commission. Add to this the fact that you will have to pay the buying agent their share and you'll also need to pay for marketing and signage for your home, so you truly aren't paying that much more to hire a local Collingwood REALTOR® to sell your home.
Only sell in the spring
Yes, spring is the peak time for home sales, but that doesn't necessarily mean it is the best time to sell a home. Each season has its own pros and cons and a home for sale in the spring may have more buyers looking through it, but it will also have more competition from other sellers on the market. When you are ready to sell your home is the best time to sell.
You don't need to stage
Staged homes sell quicker and for more money — that's a fact. While you don't need to stage your home, it sure helps. People want to be wowed and don't want to be a home that is cluttered, dirty or where they can't imagine putting their feet up at the end of the day. Staged homes give buyers the luxury of seeing the full potential of the home so they don't mind spending what you've asked for in your asking price.
If you need help selling your Collingwood home, Christine has many years of experience in this area. Call or email anytime.