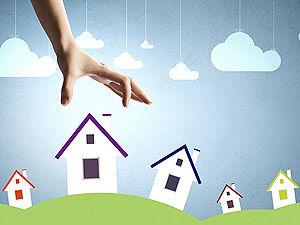 Buying a house is often a lifelong dream for many. It is also one of the biggest and most expensive purchases that you will make and is something that you need to consider carefully. You should not just go into the home buying process blind. It is important that you are aware of the all intricate details that buying a home entails. This means that you need to be aware of each and every step in the process. Since buying a home really is a complicated financial process, you need to know how each step can be made simpler.
Here is a beginners guide to Buying that perfect House in Collingwood
Is It Time?
The first thing that needs to be considered before you even begin the process is your financial situation and the amount of energy that you have to dictate to home buying. You need to make sure that you are ready to start the process and that you have the support of the right professionals. Having access to a skilled and qualified Collingwood real estate agent is key. It doesn't really matter if you are buying your first home or buying a larger 2nd home, you need to make sure that you are well prepared.
Working with a Professional Collingwood REALTOR®
You might think that you can handle the home buying process on your own, but this is not likely the case. If you plan on buying a home in the Collingwood area you should hire a professional REALTOR® from the Collingwood with experience that you can count on. There is a lot more to buying a home than you might realize. This means that you need to choose professionals that have experience and are familiar with the area you are buying within. REALTORS® that have experience in their targeted areas will know the real estate market and be able to give you the most helpful advice.
Getting a Pre-approved Mortgage
Buying a home is such a big purchase that you need to get financing. Before you buy a home, it is best to get pre-approved for a mortgage loan. Pre-approval is something that can take place before you even begin looking at houses in Collingwood that are on the real estate market. Getting pre-approved for a loan is not the same as complete loan approval, but it enables you to estimate the amount of the loan that you will be approved for. This is great information to be armed with when you begin chopping for a home. It is always a good idea to find out how much you can afford before you begin shopping for a home and by hiring a local mortgage broker is a great place to begin.
Look before you Leap
This might seem pretty straightforward, but many people do not spend enough time looking at potential homes for sale in Collingwood during the home buying process. You need to look at homes in specific areas that interest you and become more informed about the real estate market for these areas. It takes a lot of research and a lot of time spent looking at homes until you find just the right one. It is important that you look at a few homes before you make your final decision. Even if you find one that you like early on in the process, you should still look at all available homes just to be sure.