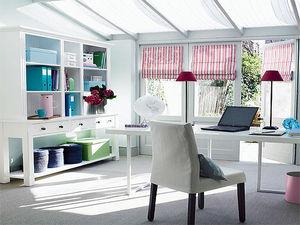 With home prices being what they are in the city and even in the GTA, many people are considering moving further from the city, where homes are more affordable and switching to an alternative lifestyle of telecommuting or starting their own business and working from home. Losing your commute and living where you can afford to live definitely sounds like a great idea, right? Here is your guide to creating your office away from the office, where you can work productively and live comfortably.
Choose a home with a dedicated office space
When you are considering buying a Collingwood home, consider the ones that have the space to accommodate a home office space. This doesn't have to be a traditional den or fifth bedroom in the basement. Think about the other spaces that homes have that you may not use, like the second living room on the main floor or even the dining room. Either way, when buying your new home, ensure it has some sort of dedicated room for what you need to do.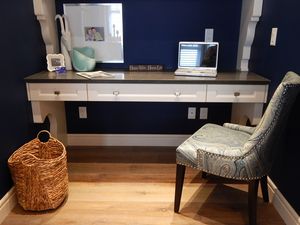 Make the most out of what you have
If you already have a home and aren't willing to sell it, but it doesn't have a dedicated room for your office, be creative in where you can set up. If you have an unused closet space, this could be a cool little spot for your desk. Utilize the space around and under it as storage.
Make it private
If you are single and live alone, you can work wherever you want in your home and not have to worry about interruptions. If you have a family living with you, doors are almost a must-have. While you may believe your children are quiet, you'll quickly realize that they aren't when you are in the middle of an important document or phone call. Ensure that your space is private and quiet so you can get done what you need to.
Make it interesting
Here's one thing you really can't do in a traditional office: make your space fun! Sure, you can put up family photos in a cubicle, but in this case, you don't need to – your family is there with you. Because your office is inevitably going to be a space that you are in quite a lot, you want to make it so that you enjoy your time there.
· Paint the walls in soothing colours
· Put up photos of places you've travelled
· Create a vision board and add to it whenever the mood strikes to keep you in touch with your goals
· Add a stereo
· Add shelves and put objects on that give you positive feelings
· Add salt lamps and essential oil diffusers to help you focus and be calm
Make it comfortable
Forget what you know about what an office should look and feel like and make it comfortable. Your office chair doesn't need to be on wheels if that's not what you need. You could get something more luxe and comfortable instead. Add nice carpeting and chairs with pillows and blankets for those times when you just need a breather away from the computer – somewhere that you can sit and jot notes or read.
If you need help finding that perfect Collingwood home with a home office, let's be in touch.