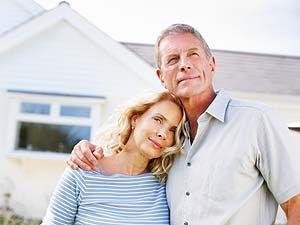 Now that the Spring breaks are over, the rest of the school year usually flies by. If you've got a child graduating from high school, college or university, or one who is off to see the world or has a job waiting for them, congratulations on getting them this far! If all of your kids have left the nest or are getting ready to, you might be considering taking advantage of this wild seller's market and downsizing your home. Whether it is just you or you and a spouse, with homes selling easily and for record prices, you may be considering cashing in and moving north to a beautiful spot like Collingwood.
Make sure the kids have somewhere to go
The first step to downsizing is making sure your kids are actually gone. Millennials are staying at home longer and longer due to the fact that jobs are hard to come by and because home prices are so high that they can't afford to buy one! Before you downsize from your family home, ensure your kids actually are secure and set in their next path. Many kids often borrow from the bank of mom and dad for their down payments and with the profit you'll inevitably make on your home, you may not mind helping out junior get into the real estate market.
Decide where to live
You may have stayed in a city or neighbourhood because your kids were raised there and didn't want to leave their friends and what they essentially knew as their life. But, with nothing stopping you now, you can probably choose to live somewhere quieter, with great recreation opportunities and beautiful scenery like Collingwood. Compared to Toronto, home prices are much more affordable and while we've got some great family-friendly housing opportunities, there are a number of neighbourhoods that cater to empty nesters.
Get rid of as much as possible
Imagining yourself in a beautiful lakeside or mountain-view two-bedroom condo also means that you'll probably have to get rid of at least half of the contents of your current home. Start by getting your kids to take all of the stuff that they want and then take a good, hard look at what's left. What will you need in your new home, considering that you will have a drastic lifestyle change? Your kitchen is the first spot where it should be easy to downsize with only you and possibly another person to cook for. Designate four piles: keep, sell, donate and trash and be cut-throat in your choices. You don't want to start a new life with boxes in storage.
Buying your next dream home in Collingwood
Work with a Collingwood real estate professional who has experience helping singles or couples downsize. Let them know exactly how you picture your life without your kids. Do you dream of having a boat? Do you picture eating out at all the finest restaurants regularly? Are you going to start (or continue) being active and want to live near trails and ski hills? A good REALTOR® will help you figure out your dream lifestyle and then make it happen for you. Good luck!