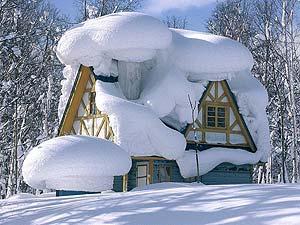 January in Collingwood brings rough weather and challenges to preserving the investment you have in your home. Before the bitter winds of January come whipping through Ontario, there are some tasks you must complete on your home to make sure it gets through the winter without any issues.
Clean the Gutters
The reason that you must clean your gutters by January is because the water from the melting snow and ice needs to be moved away from your Collingwood home. If the fall leaves and debris is still in the gutters, then the runoff water will melt and refreeze repeatedly until your roof starts leaking.
Insulate the Pipes
If you have any exposed water pipes in your home, then it is a good idea to wrap them in insulation to prepare for the winter. Pipes that freeze during January can crack and develop leaks.
Check the Windows
Take a lighted candle and hold it in front of your windows. If the candle flickers, then that window needs to be insulated again. By running a new bead of caulk around the seal where your window meets the house, you can save yourself a lot of money in lower energy bills.
Find the Water Valve
Pipes can freeze in January, even after you have taken every precaution. In the event that your pipes do burst, you need to shut them off immediately to prevent any further damage. Before winter begins, locate the main water shut-off valve in your basement and make sure that each family member knows where the shut-off is as well.